Discovery Hall Highlights
---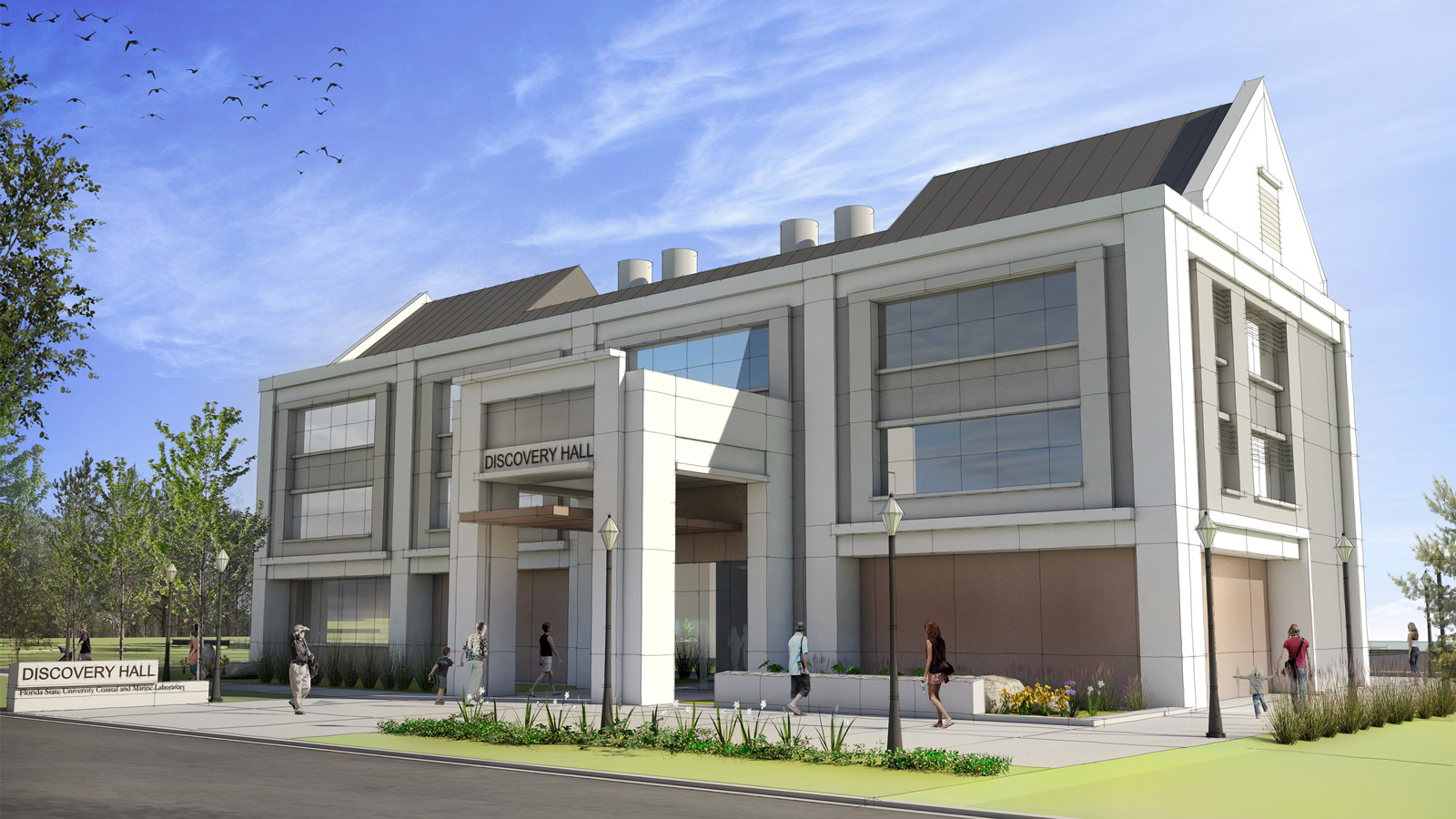 The Entrance
The Front Entrance to Discovery Hall is highly visible and will be planted with native plants that capture the rich biodiversity of St. James Island in Franklin County where the Coastal & Marine Laboratory resides. The entry sign -- visible from Highway 98 -- will be made from limestone rock from local quarries.  The landscaping will be conducted by local landscapers with input from the Florida Natural Areas Inventory.  The entrance is just a stone's throw away from a 100+ year old long-leaf pine forest in the throes of restoration.
The Lobby
The Lobby will feature an exterior wall of full-height windows facing south towards the waterfront, overhead ambient lighting, and an adjoining vestibule. We envision that it will have an aquarium displaying organisms from the local area and have interactive displays that provide opportunities for students of all ages to learn about the coastal and marine environment. It is an enclosed space that that leads to the Event Space.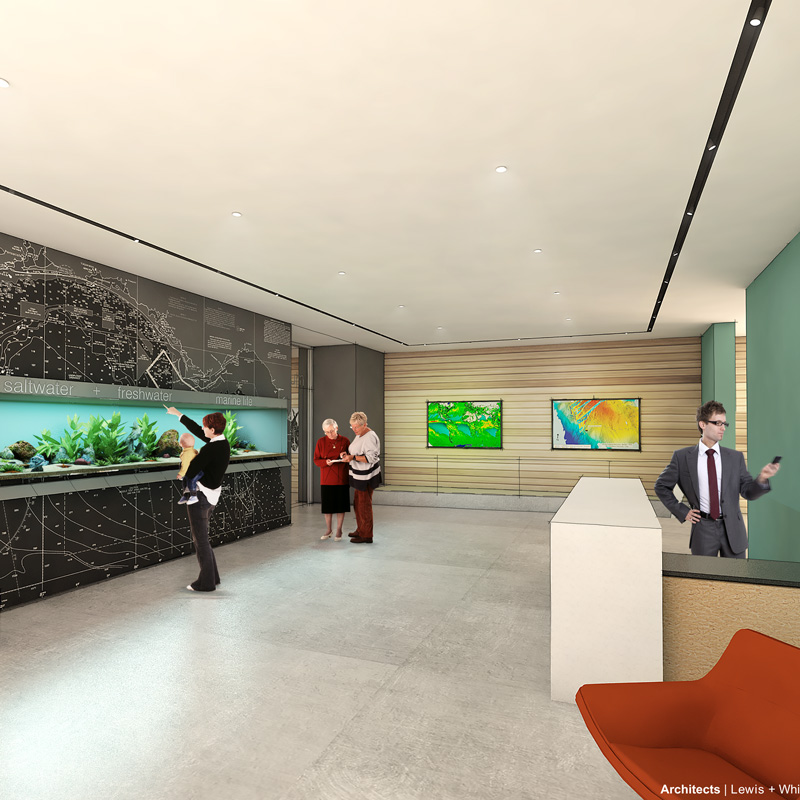 The Event Space
The event space will be the foremost public space in Discovery Hall. Our vision for this area is that it will be a Gallery of Florida Art with rotating exhibits by Florida artists or art about Florida and an auditorium for lectures, events, and receptions sponsored by the Florida State University Coastal and Marine Laboratory, the Vice President for the Office of Research, and partners from the local community. To allow for a greater variety of events, seating can be configured in different ways for meetings, lectures, and receptions.  This space is located beyond the lobby and leads outside to a ground-level terrace made of limestone pavers.
Research Laboratories
Discovery Hall's state-of-the-art laboratories will support scientists working on pressing problems related to our watersheds, fisheries, saltmarsh and seagrass ecology, and climate change. They will be equipped to support the variety of advanced research capabilities of resident and visiting scientists from across the globe with broad expertise in marine and coastal sciences. The labs, located on the second and third floor of the building, will be sufficiently large to accommodate faculty as well as their graduate students and post-doctoral associates. These laboratories will face the waterfront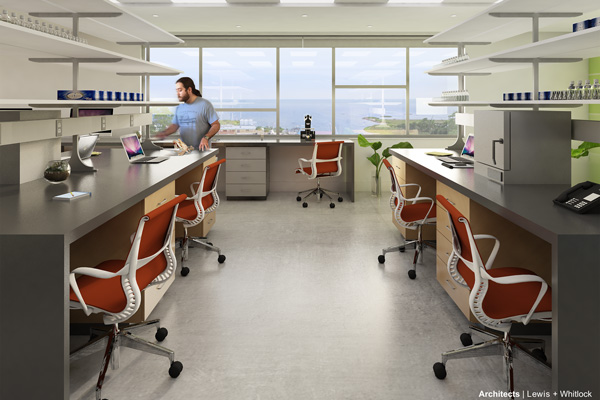 Graduate Student Office Complex 
Graduate students are an integral part of  the life's blood of Florida State University. Providing them with relatively private working space is critical for their journey through graduate school towards whatever professional field they pursue. The graduate student office complex consists of series of work stations, each station assigned to one student.  The space will have full internet service, shelving, comfortable working chairs, and good lighting. In this space students can study and/or interact with their grad student cohort, both activities being central to their development as scholars.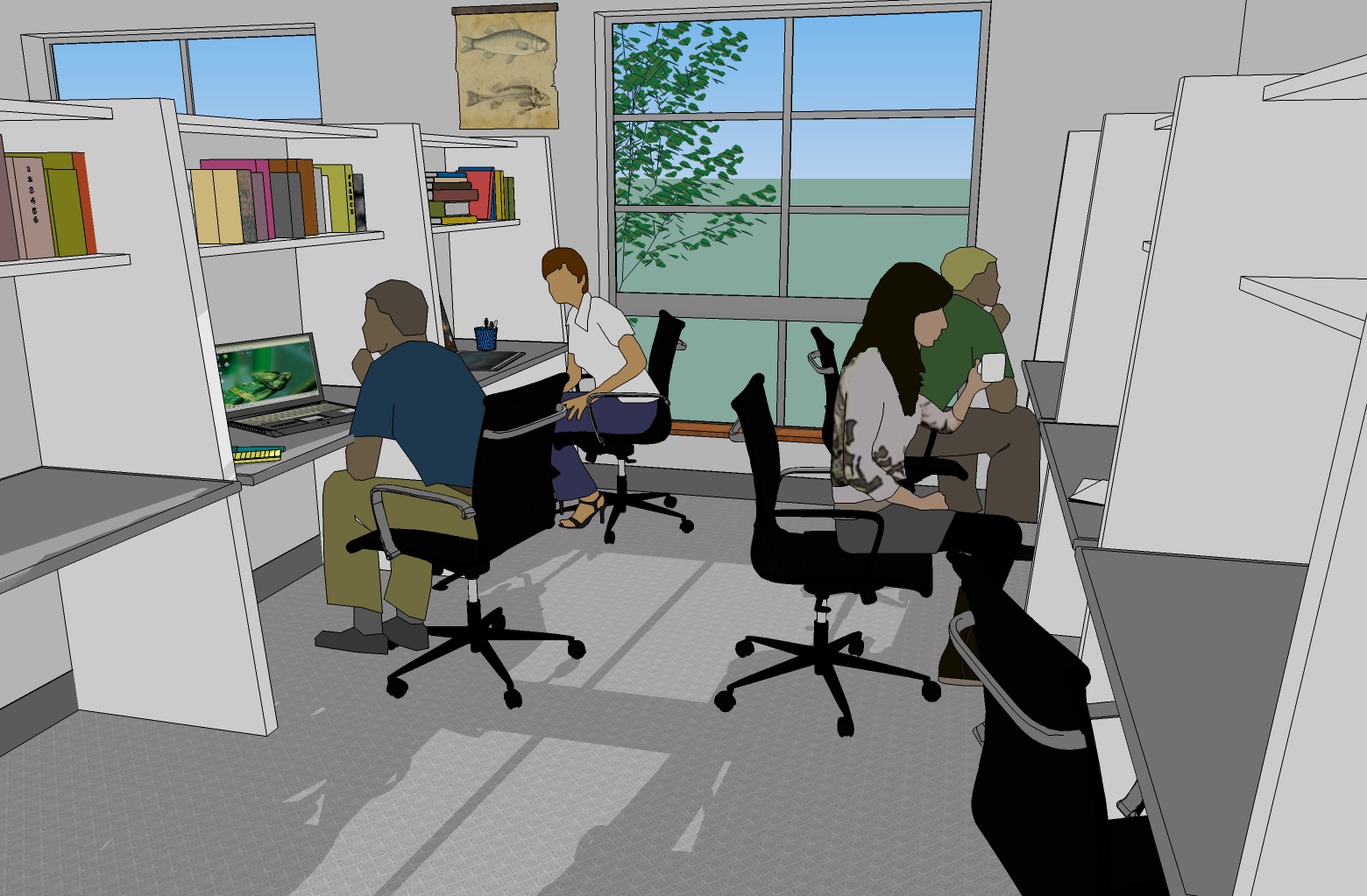 ---
Floor Plans
Discovery Hall has three levels. The first represents the starting point for Community Engagement at every level with a lobby replete with interactive displays and an Auditorium Gallery of Florida Art that will capture the interest and participation of students of all ages.  The second and third floors represent areas where research in action occurs, holding the faculty offices and research laboratories. These two floors differ in that the second floor has a conference room that will have high visibility to everyone using this meeting space  -- faculty, students, and collaborators that range from scientists to policy leaders across academic, state, and federal institutions -- while the third floor has an office suite for graduate students.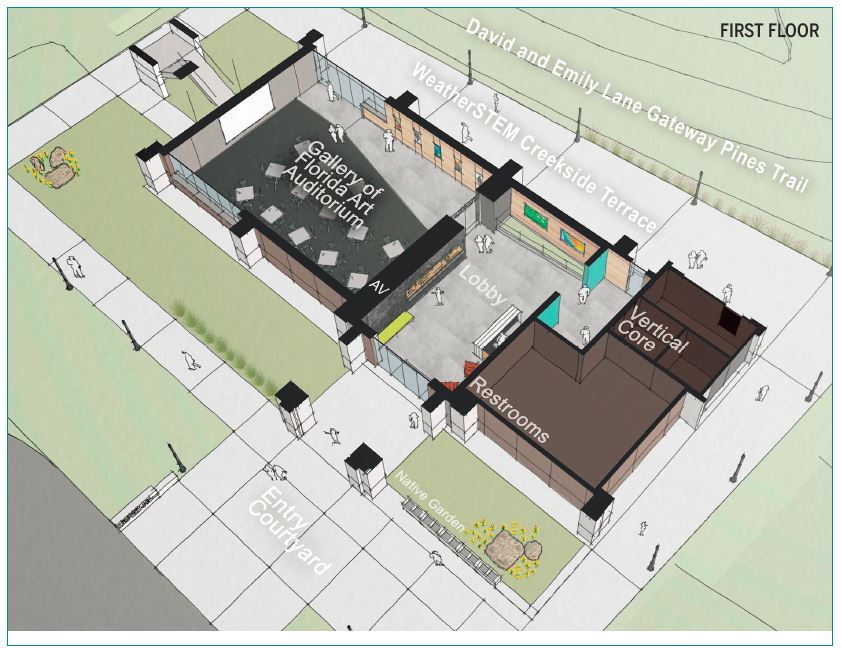 ---
Have questions about Discovery Hall?   Contact Dr. Felicia Coleman by EMAIL fcoleman@fsu.edu or by PHONE  850.697.4120 (office) or 850.545.2841 (cell).
Interested in donating to Discovery Hall?  CLICK HERE 
Other Funding Opportunities at the FSU Coastal & Marine Laboratory
---
Last Updated: Wednesday, May 29, 2019 at 3:29 PM