Public Lectures

Conservation Lecture Series
Community engagement is of primary importance to all of us at the FSUCML.  One way that we engage is through our Conservation Lecture Series, a free event to which we invite the public to hear experts from many different fields discuss the secrets they have uncovered through their research and the relevance of these discoveries to humans. 
The speakers include scientists and practitioners from local, state, and nationally-recognized research institutions, agencies, and NGOs. Topics range from those revealing the wonders of life in the deep-sea or high in  the canopy of a a long leaf pine forest to covering pressing scientific and management questions of the region. 
The lecture series runs from January through October and typically occurs on the Second Thursday of each month at 7:00 PM. All lectures occur in the FSUCML Auditorium. Talks usually last for an hour followed by a dynamic and interactive discussion between the audience and the speaker. Please stay and socialize a bit after the lecture. Click here to see our list of previous lectures.researchers.
Next Lecture, Thursday January 10, 2019- 7pm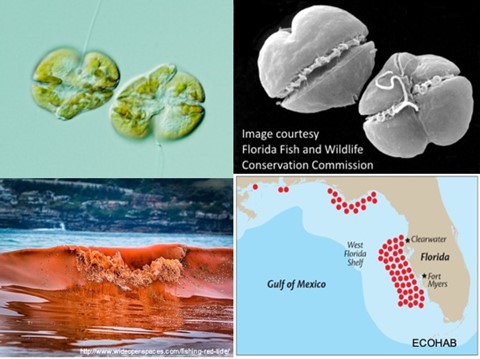 The Science Behind Red Tides – Understanding The Organism As A Key To Mitigate Its Impact On Our Communities by Dr. Sven A. Kranz , PhD, Assistant Professor Earth, Ocean and Atmospheric Science (EOAS) Florida State University
Red tides occur around the globe and are commonly associated with eutrophication of coastal marine ecosystems. The microscopic single celled organism forming these red tides , so called phytoplankton, often affect the ecology and economy of coastal communities and can even impact human health. While red tides are projected to increase in intensity and frequency in a future ocean affected by higher global temperatures and enhanced nutrient loads, we still don't fully understand which cellular processes lead to the success of the phytoplankton species contributing to red tides. In this talk, Dr. Kranz will discuss the organisms responsible for red tides, explain their interesting evolution and ecophysiology, and highlight the state of research on the Florida red tide organism Karenia brevis. He will also introduce some recommendations to reduce the impact of red tides on the West-Florida-Shelf.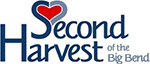 The FSUCML, in association with the Second Harvest of the Big Bend, part of "The Nation's Food Bank Network," is collecting non-perishable food items at each monthly lecture. If you attend a lecture, please bring an item or two and help solve the hunger crisis in our community.
---
Last Updated: Friday, December 7, 2018 at 10:50 AM