Public Lectures

Conservation Lecture Series
Next Lecture, Thursday, October 10, 2019 - 7pm - Dr. Mary Power, University of California, Berkeley (see abstract below)
Community engagement is of primary importance to all of us at the FSUCML.  One way that we engage is through our Conservation Lecture Series, a free event to which we invite the public to hear experts from many different fields discuss the secrets they have uncovered through their research and the relevance of these discoveries to humans. 
The speakers include scientists and practitioners from local, state, and nationally-recognized research institutions, agencies, and NGOs. Topics range from those revealing the wonders of life in the deep-sea or high in  the canopy of a a long leaf pine forest to covering pressing scientific and management questions of the region. 
The lecture series runs from January through October and typically occurs on the Second Thursday of each month at 7:00 PM. All lectures occur in the FSUCML Auditorium. Talks usually last for an hour followed by a dynamic and interactive discussion between the audience and the speaker. Please stay and socialize a bit after the lecture. Click here to see our list of previous lectures.researchers.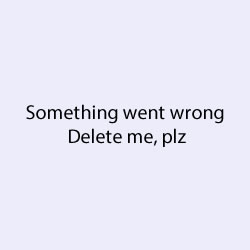 Floods, Droughts and River Food Webs
by Dr. Mary Power, U
niversity of California, Berkeley 
Different river flow regimes lead to alternate algal-based summer food weds, with consequences for linked upland and coastal ecosystems. Flowing floods that rejuvenate food webs and scour away grazers, filamentous green macroalgae often proliferate. Over time, surfaces of macroalgal streamers become covered by nutritious films of epiphytic diatoms. These assemblages support aquatic grazers, and through them, fish and other predators in food webs. But nutritious distomrich algal assemblages persist only when sufficient summer base flows gently flush sunny channels, and keep temperatures from getting too warm. If drought for human water extraction allow sunlit channels to warm and stagnate, benthic cyanobacteria can overgrow the nutritious algal assemblages. Over the last decade, these toxic cyanobacteria have killed over a dozen dogs in the Eel and Russian Rivers. US Santa Cruz researchers linked sea otter deaths off Monterrey Bay to river produced cyanotoxins. We need to quantify and document how human perturbation of hydrologic regimes, as well as our impacts on heat, nutrient, sediment, and carbon loading into rivers, will affect river food weds, and their linkages with upland and coastal ecosystems.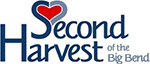 The FSUCML, in association with the Second Harvest of the Big Bend, part of "The Nation's Food Bank Network," is collecting non-perishable food items at each monthly lecture. If you attend a lecture, please bring an item or two and help solve the hunger crisis in our community.
---
Last Updated: Tuesday, September 17, 2019 at 5:36 PM