Public Lectures

Conservation Lecture Series
Community engagement is of primary importance to all of us at the FSUCML.  One way that we engage is through our Conservation Lecture Series, a free event to which we invite the public to hear experts from many different fields discuss the secrets they have uncovered through their research and the relevance of these discoveries to humans. 
The speakers include scientists and practitioners from local, state, and nationally-recognized research institutions, agencies, and NGOs. Topics range from those revealing the wonders of life in the deep-sea or high in  the canopy of a a long leaf pine forest to covering pressing scientific and management questions of the region. 
The lecture series runs from January through October and typically occurs on the Second Thursday of each month at 7:00 PM. All lectures occur in the FSUCML Auditorium. Talks usually last for an hour followed by a dynamic and interactive discussion between the audience and the speaker. Please stay and socialize a bit after the lecture. Click here to see our list of previous lectures.researchers.
Next Lecture, Thursday June 13, 2019 - 7pm
The Ghosts of Populations Past: What Old Shells Reveal about Current and Future Oceans
Lecture By Paul Harnik, Ph.D, Department of Earth and Environment, Franklin and Marshall College, Lancaster, PA
How have human activities altered coastal ecosystems in the Gulf of Mexico? Answering this question is challenging because humans have been interacting with coastal ecosystems for millennia, yet scientific monitoring of these environments is typically limited to a few decades at the most. In this talk, I will discuss how the skeletal remains of organisms can be used to establish baselines for ecosystems prior to human-caused environmental change. Comparing these baselines with the characteristics of present-day populations can reveal historical changes and inform our predictions for how coastal species will respond to projected environmental conditions. I will present examples from my research across the Northern Gulf that illustrate the ways in which mollusks have responded to anthropogenic eutrophication.?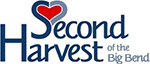 The FSUCML, in association with the Second Harvest of the Big Bend, part of "The Nation's Food Bank Network," is collecting non-perishable food items at each monthly lecture. If you attend a lecture, please bring an item or two and help solve the hunger crisis in our community.
---
Last Updated: Monday, May 20, 2019 at 9:08 AM