Public Lectures

Conservation Lecture Series
Community engagement is of primary importance to all of us at the FSUCML.  One way that we engage is through our Conservation Lecture Series, a free event to which we invite the public to hear experts from many different fields discuss the secrets they have uncovered through their research and the relevance of these discoveries to humans. 
The speakers include scientists and practitioners from local, state, and nationally-recognized research institutions, agencies, and NGOs. Topics range from those revealing the wonders of life in the deep-sea or high in  the canopy of a a long leaf pine forest to covering pressing scientific and management questions of the region. 
The lecture series runs from January through October and typically occurs on the Second Thursday of each month at 7:00 PM. All lectures occur in the FSUCML Auditorium. Talks usually last for an hour followed by a dynamic and interactive discussion between the audience and the speaker. Please stay and socialize a bit after the lecture. Click here to see our list of previous lectures.researchers.
Next Lecture, Thursday February 14, 2019 - 7pm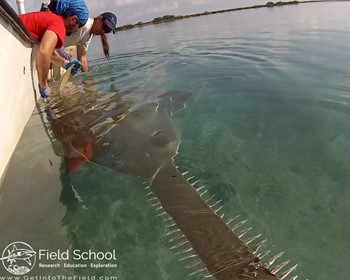 Smalltooth Sawfish: Is there hope for one of our largest and most endangered marine predators?
by Dr. Dean Grubbs, Ph.D, Associate Research Faculty and Associate Director of Research FSUCML
The sawfishes are large, formidable marine predators and also the most endangered of all groups of marine fishes. The smalltooth sawfish, which grows to more than 16 feet in length - making it among the largest coastal fishes in the world – has only remnant populations that are concentrated in southwest Florida and portions of the Bahamas. Very little was known about their ecology, migration, growth rates or reproduction prior to the population declines, thus impeding recovery predictions. Over the past nine years, we have focused our research on uncovering the mysteries of sawfish habitat use and movement patterns, and understanding their reproductive biology, recently discovering locations where mating and birthing take place. In addition to discussing these findings and the future for smalltooth sawfish in Florida, Dean will show a video from his work documenting for the first time ever, the birth of wild sawfish.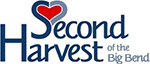 The FSUCML, in association with the Second Harvest of the Big Bend, part of "The Nation's Food Bank Network," is collecting non-perishable food items at each monthly lecture. If you attend a lecture, please bring an item or two and help solve the hunger crisis in our community.
---
Last Updated: Thursday, February 7, 2019 at 2:51 PM