Exploring Nature - Coastal Nature Workshops
---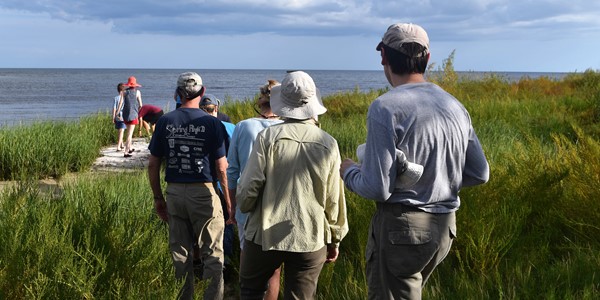 Exploring Nature - Coastal Workshops
"The clearest way into the Universe is through a forest wilderness." ― John Muir
Due to the increased spread of COVID-19 delta variant, the FSUCML has canceled all outreach workshops until further notice. 
Participating in field experiences is one way in which we humans connect with the natural world. By observing the intricate relationships creatures have with one another and with the habitats that are their homes, we increase our understanding, appreciation, and support of nature. Unleash your creativity by connecting with nature through field exploration, writing, or art.  It's good for your health and well-being and it is a two way street because when people bond with the natural world through creative activities, they care more about and protect their local environment and wild places.
One way we help make this happen for you is by Exploring Nature through Our Coastal Nature Workshops, focusing on the  natural world within which the laboratory is embedded.  Our feature workshop is Evening at the Edge of the Sea.  We have also hosted workshops on frog diversity and sounds, fall bird migrations, and a number of other topics of interest to our community. Want to learn about something special? Let us know and we will make it so!
We currently have the following workshops available:
---
Last Updated: Friday, August 6, 2021 at 10:28 AM