Other Scholarship Recipients
---
Other Scholarship Recipients
The FSU Alumni Ambassador Award & The Explorers Club Mamont Scholar Grant
Congratulations to Abigail Engleman ( Advisor Dr. Sandra Brooke) for receiving the FSU Alumni Ambassador Award which was established by the FSU Alumni Association and National Board of Directors as a way to recognize that today's students become tomorrow's leaders. The award is given to a student who demonstrates commitment and potential for lifelong leadership and innovation in their communities and around the world. This award helps develop our future leaders by providing an outstanding educational experience, funding groundbreaking research, and contributing services for the public good.  Through her research on corals, Abbey demonstrates vision, commitment, leadership and invocation, all qualities this award recipient must have.  Abbey also received The Explorers Club Mamont Scholar Grant for her research "Designing Structures with Chemical and Physical Properties the Enhance Coral Settlement."  The Explorers Club Mamont Grant supports field research and exploration for graduate students and/or post-docs at the beginning of their research careers. The Explorers Club recognizes the importance of futuristic thinking and funds serious researchers committed to exploring new ideas. Abbey's research, funded by The Explorers Club Marmot Grant, will explore how chemical and physical properties influence coral(s) decision to settle on an artificial substrate. She will embed chemicals that attract coral into artificial substrates, then assess how those chemicals, when combined with structural variation, influence coral settlement. This research has potential to advance our understanding of coral settlement needs. Thanks to funding from The Explorers Club, Abbey can explore the prospects of creating chemically-infused artificial substrates, which can assist coral restoration in the future.  
National Geographic Grant
2018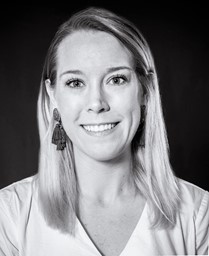 The National Geographic Early Career Grant Winner – Abbey Engleman
The National Geographic Society awards grants for conservation, education, research, storytelling, and technology through its Committee for Research and Exploration. Congratulations FSUCML Graduate Student Abbey Engleman for receiving the National Geographic Early Career grant for her proposal titled: 3D Technology to Advance Coral Reef Restoration.
This proposal includes both research and an outreach component, which use separate types of 3D technology. The research will use 3D modeling and 3D printing to design scalable settlement substrates to test the influence of multi-level structural complexity and chemical morphogens on larval settlement and post-settlement survival.
2017 -
Save Our Seas Foundation Award - Bryan Keller (Ph. D. Student, FSU Earth Ocean and Atmospheric Science. Advisor: R Dean Grubbs). To protect life in our oceans, especially sharks and rays, the Save Our Seas Foundation has expanded its support of global marine research, conservation and education initiatives.  Congratulations to FSUCML Graduate Student Bryan Keller (advisor Dr. Dean Grubbs) on his research being one of 18 funded new projects aimed at generating critical knowledge on marine species and their habitats.  To read more about Bryan and his research click here: https://saveourseas.com/project-leader/bryan-keller-2/
2011
PADI - Bob Ellis, Ph. D.  (Department of Biological Science, Advisor Coleman)
---
Last Updated: Wednesday, October 23, 2019 at 1:45 PM