Current Award Recipients (FY2021)
2020 Matt Beard Award Winners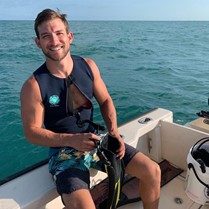 Each year this award is given in memory of Matthew Beard, an FSU student who intended to devote his life to the conservation of corals. Under guidance from the FSU Diving Control Board, the award is given by the FSU Marine Lab to students who embody all that Matt exemplified as a student of marine science and as a member of the FSU scientific diving community. This year, graduate students Anthony Sogluizzo (MSc. student) and Kevin Olsen (Ph.D. Candidate) were presented with the award.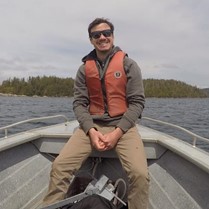 Anthony's research focuses on the interactions between coral host and photosynthetic algal symbiont (zooxanthellae) and shed light on how symbiont communities change in coral tissues based on natural seasonal and latitudinal gradients. Kevin's work focuses on the ecology and evolution of marine benthic invertebrates, specifically on the evolution of mating systems and the dynamics between inbreeding and outbreeding.
2021 John A. Knauss Marine Policy Fellowship
Abbey Engleman, a PhD student in Dr. Sandra Brooke's lab, has recently been named a finalist for the 2021 John A. Knauss Marine Policy Fellowship Program.  This program offers a unique opportunity for graduate students to gain both educational and professional experience in national policy decisions affecting ocean, coastal, and Great Lake resources.  The 2021 fellowship class will place its 74 finalists into a "host" office within the legislative and executive branches of government.  The finalists will then work in these positions in Washington D.C. for a one-year paid fellowship.  Abbey's current research focuses on understanding the drivers for ecosystem sustainability on coral reefs.  She uses 3D technology to understand how reef structure contributes to reef processes, such as coral recruitment.
 
Her passion for translating science to society was the catalyst that initially drove her to pursue her PhD.  She wanted to deepen her understanding of the science she aims to communicate.  The Knauss Policy Fellowship is a perfect "next-step" as it offers an incredible opportunity to serve as a liaison between scientists and policy makers, to translate research into meaningful and actionable change. 
Abbey will not learn of her host office assignment until this fall, but she is broadly interested in forging relationships between the government and NGOs -- to amplify the impact of research and elicit widespread adoption of more sustainable practices. She is eager to gain perspective on how the United States enacts policies surrounding conservation. She remarks, "The Fellowship offers unique exposure to this process, and the barriers or limitations to passing legislation, which will be invaluable for advancing my career goals." 
To learn more about the Knauss fellowship, and to meet the other finalists, click here
Award Recipients (FY2020)
2020 Gumbo Limbo Nature Center Grant (May)
PhD student, Aaron Ridall, received a grant in May 2020 from the Gumbo Limbo Nature Center, a non-profit organization in Boca Raton, Florida, that focuses on inspiring stewardship of coastal and marine ecosystems. Gumbo Limbo collaborates with the local community, including schools, to improve sea turtle conservation, foster education about Florida's marine environments, and facilitate citizen science. Thanks to the generoisty of the Gumbo Limbo Nature Center, Aaron will be able to conduct his research on how microplastics concentrations in sediments change seasonally. He will be measuring the concentrations of microplastics in ocean sediments in proximity to wastewater outflow into the Gulf of Mexico and in a pristine site to assess differences caused by human populations.
2020 PADI Foundation Grants (May)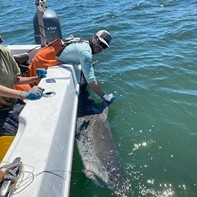 Blake Hamilton (l), a Masters student in Dr. Dean Grubbs' lab, and Aaron Ridall (r), a PhD student in Dr. Jeroen Ingels' lab, were both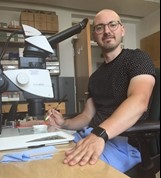 recently awarded a grant from the PADI Foundation. Blake's research revolves around the effects of environmental variation on trophic interactions, community composition, and fish movement in Apalachicola Bay.  Aaron's research focus is on how microplastics concentrations in sediments change seasonally, and how the presence of microplastics influences the effectiveness of nutrient cycling by nematodes in benthic systems.  Congratulations to both of these standout students! We look forward to see how each of their research endeavors progress over the coming months. 
2020 Explorers Club OceanX Grant (April)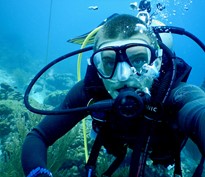 Congratulations to Ethan Cissell, a PhD candidate in the Department of Biological Sciences (Advisor: Dr. Sophie McCoy), on receiving an OceanX Explorer Grant from The Explorers Club. OceanX focuses on marine exploration and biological discovery in the most inaccessible parts of the ocean. They seek to partner with scientists who are willing to push the boundaries of research in their fields, and provide tools to help them accomplish their goals.  Cissell's research aligns perfectly with this pioneering attitude as this grant will help him explore the influence of predation on the bloom dynamics of benthic cyanobacterial mats on reef sites offshore the Florida State University Coastal and Marine Laboratory.  
2020 FSUCML Board of Trustees Scholarship Recipients (April)
The FSUCML Board of Trustees Scholarship is funded through the generosity of the FSUCML Board of Trustees.  This scholarship supports FSU graduate students who use the FSUCML as a base for conducting their research.  Congratulations to the 2020 recipients: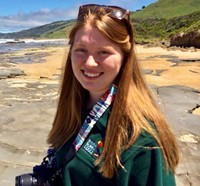 Rachael Best, (Dept. Biological Science. Advisor: Dr. Don Levitan) will target her research in the ecology of marine benthic invertebrates and the effect that environmental stressors have on their population dynamics.and researching how stressors, such as high macroalgal cover or sedimentation, effect gorgonian octocoral population dynamics in the northeastern Gulf of Mexico. Octocorals are largely understudied and Rachael hopes to shed light on the mechanisms driving observed patterns in gorgonian distribution, abundance, and population dynamics between limestone reefs, as well as how increasing stressors will alter these populations
Randi Bowman, (Dept. Biological Science. Advisor: Dr. Sandra Brooke)   will research how depth affects coral ecology. Particularly, the relationships between depth and corals in terms of coral-zooxanthella symbioses and community structure. Much of the mesophotic and deep sea remains understudied because of the difficulty associated with accessing such remote ecosystems, but their ecological importance merits continued study. Randi hopes to use her research to add to the existing body of work done in these systems
Ethan Cissell, (Dept. Biological Science. Advisor: Dr. Sophie McCoy) will study interactions between endolithic bacteria and their host coralline algae, as well as viral top-down control on endolithic community composition and abundance. Ethan will focus on nutrient exchanges between the endolithic community and the host coralline, impacts of nutrient exchange on host ecology, and bioerosion of the living host. Empirically based models of bacterial population dynamics in conjunction with viral titre will be constructed to run cost-benefit analysis of bacterial colonization for the host, as well as to explore the consequences of changing ocean chemistry on bacteria-host-virus interactions.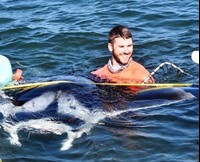 Blake Hamilton, (Dept. Biological Science. Advisor: Dr. Dean Grubbs) will target his research in the field of fisheries ecology, more specifically with respect to elasmobranchs and their interactions with other fishes.  Blake also hopes to investigate temporal variation in trophic interactions with the help of stable isotope analysis, and supplement this with spatial data via acoustic telemetry to identify the movement of sharks between environments that may reflect different stable isotope signatures.   
2020 John Knauss Marine Policy Fellow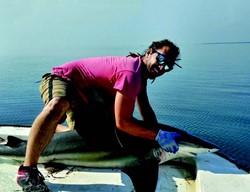 Congratulations to Bryan Keller (Dept. Earth Ocean & Atmospheric Science. Advisor: Dr. Dean Grubbs), 2020 John Knauss Marine Policy Fellow.  As a 2020 John A. Knauss Marine Policy Fellow Bryan will be working for National Oceanic and Atmospheric Administration (NOAA)'s Ocean and Atmospheric Research International Activities Office in Washington D.C. The Sea Grant Knauss Fellowship provides a unique educational and professional experience to graduate students who have an interest in ocean, coastal and Great Lakes resources and in the national policy decisions affecting those resources. The Fellowship, named after one of Sea Grant's founders, former NOAA Administrator, John A. Knauss, matches highly qualified graduate students with "hosts" in the legislative and executive branch of government located in the Washington, D.C. area, for a one year paid fellowship.  Bryan hopes to be in a fisheries office working on management issues.   
National Science Foundation Research Fellow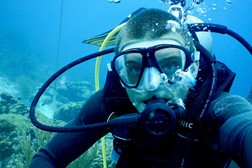 Awarded to Ethan Cissell (BIOSCI, Advisor Dr. Sophie McCoy). Cissell is a doctoral student at FSU studying microbiology. The Gurley, Alabama native is focused on environmental microbiology and is researching how microbial interactions drive the different processes on the coral reefs of Bonaire in the southern Caribbean. Cissell received his bachelor's degree from University of Alabama.
---
Last Updated: Wednesday, October 28, 2020 at 8:48 PM