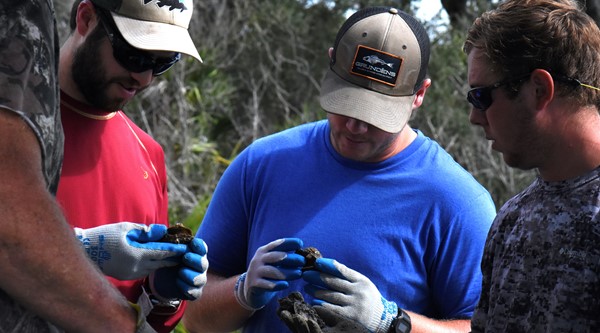 ABSI Community Engagement
The primary goals of Apalachicola Bay System Initiative's Community Engagement Program are to provide information about the research being conducted towards restoration of oyster reefs and the health of the Apalachicola Bay System, to seek your input on restoration and management initiatives, and to gain your support for science-informed management of this beautiful region on the Forgotten Coast.
While the research conducted by ABSI and its partners provides many of the necessary elements for developing viable restoration and management plans for the Apalachicola Bay System, a critical component of that process is the advice provided by the ABSI Community Advisory Board. This Board, comprised of stakeholders, managers, NGOs, and business people from the local community, are working closely with ABSI and facilitators to develop strategies and metrics for developing those plans. We report on the Board's deliberations after each meeting through our newsletter, Pathway to Recovery. Check out our background material below to learn about oyster biology, ecology, and ecosystem services, as well as a history of the Apalachicola area from 2000 BCE to the oyster collapse of 2012 CE. 
Other components of this endeavor are holding public meetings to get your input and public events to exhibit what we and our partners have been doing. These last two items are being held virtually due to the COVID-19 pandemic. We are always open to new ways to reach out to you -- please email us at fsucml-absi@fsu.edu with any comments, questions, or ideas!