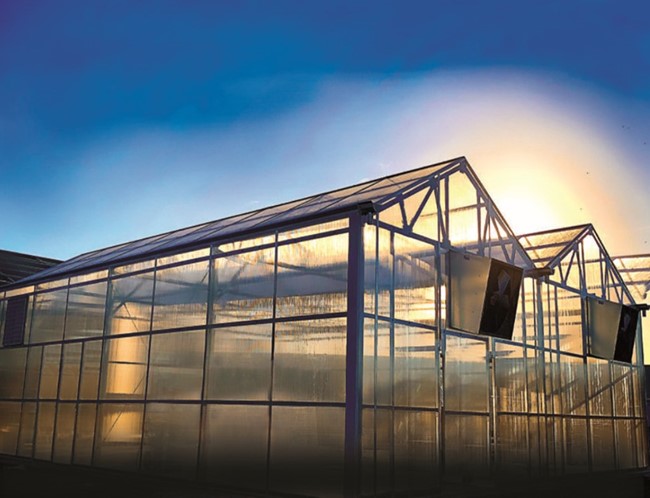 ABSI RESEARCH -
FSUCML is currently constructing the first of two experimental hatcheries that will support major research initiatives of the Apalachicola Bay System Initiative. RIPPEE CONSTRUCTION arrived November 25, 2019 to get the ball rolling and anticipates completion by the end of January. This ATLAS Grand Peak Greenhouse will be 30 ft. x 50 ft. with breakaway walls to handle surge and a wind load tolerance of nearly 130 mph. Let's hope we don't have to test it.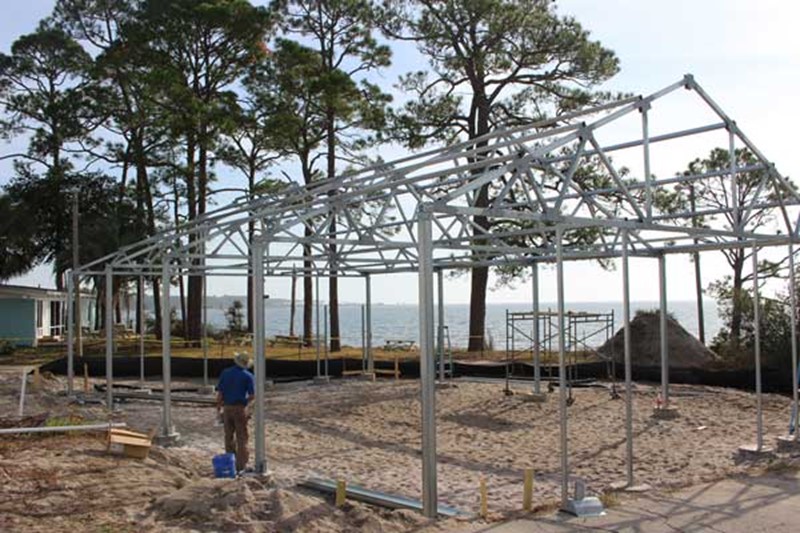 Currently under-going construction, this bridge hatchery is the first of two experimental hatcheries that will support major research opportunities of the Apalachicola Bay System Initiative.  It will contain space for keeping brood stock before they are conditioned for spawning, as well as hold tanks for rearing larvae to stages critical for laboratory and field experiments. 
Read More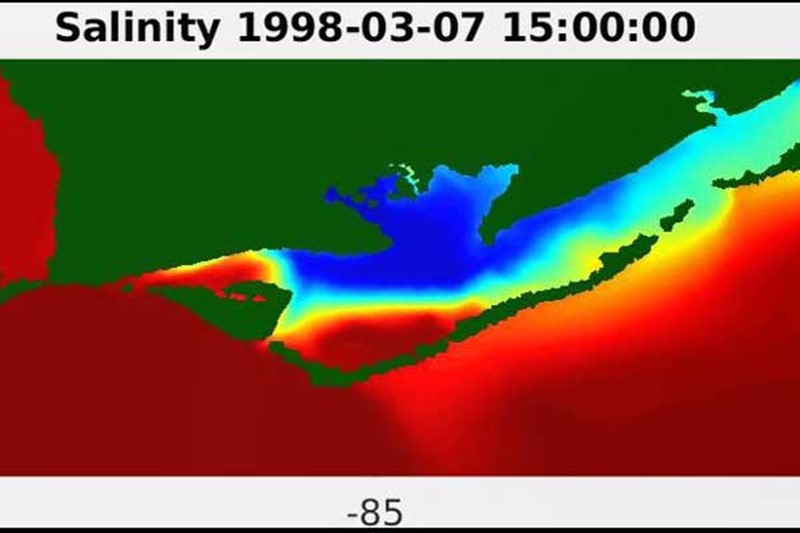 Dr. Steve Morey of Florida A&M University, School of Environment, created two hydrodynamic model animations that represent how fresh (blue) and salt (red) water meet, interact, and mix in Apalachicola Bay and the surrounding area. The first animation is from 1998 and represents a rainy year, while the second animation from 2000 shows a less rainy year.
Click the link below to access the animations. 
Hydrodynamic Modeling
Drone Surveys of Oyster Intertidal Reefs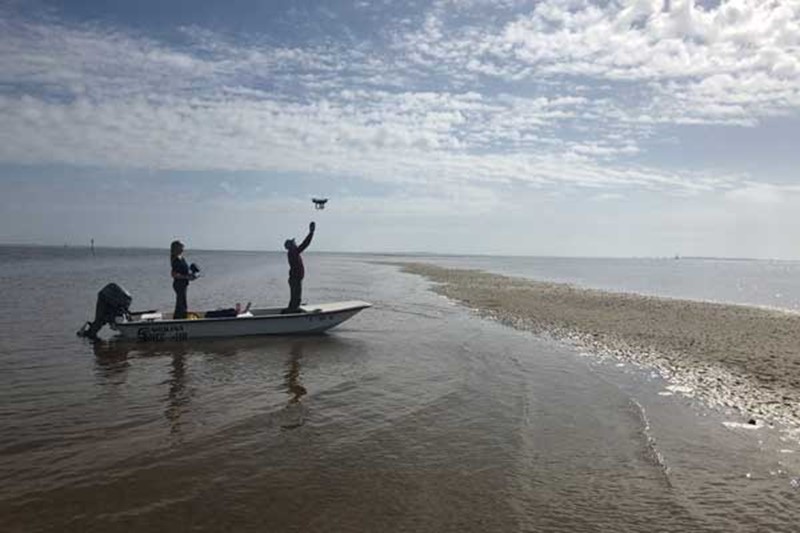 The Apalachicola Bay System Initiative  recently partnered with Duke University's Marine Robotics & Remote Sensing Lab to effectively and accurately create a three dimensional map of intertidal oyster reefs in the Apalachicola Bay System. Click below for more details. 
Drone Intertidal Oyster Reef Surveys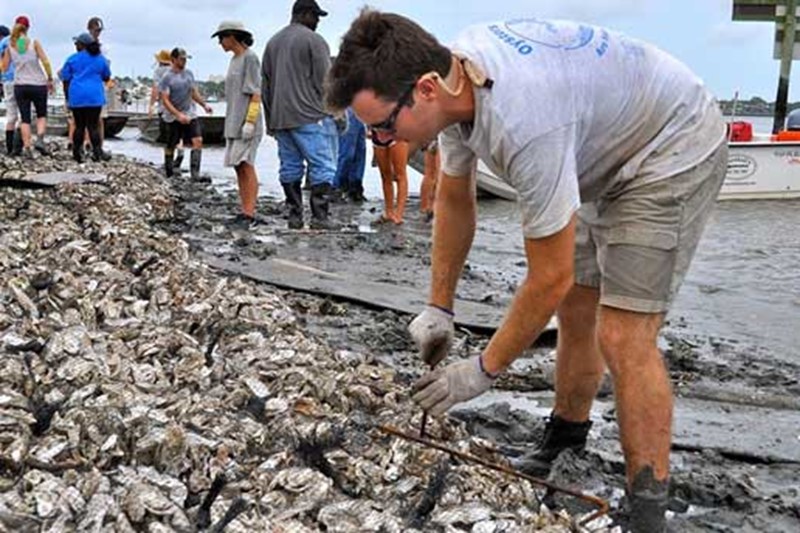 Successful ecosystem recovery requires a deep understanding of the causes of ecosystem collapse. This is accomplished with extensive research and monitoring, and a long term plan that includes adaptive management and habitat restoration. 
ABSI's small scale hatchery will be used to produce spat to 'seed' experiments using traditional and novel approaches to identify optimal restoration strategies. ABSI data will be made available to the public, and through a collaborative process, an oyster management and ecosystem recovery plan will be developed.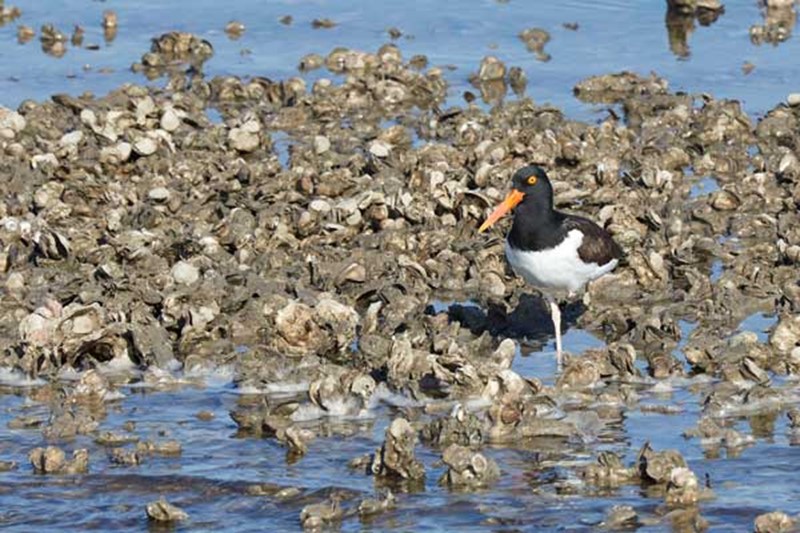 Ecosystem recovery is limited by nature's ability to rebuild. Depending on the system, it may take decades.  While oysters grow quickly, the  massive reefs that they form that support lucrative fisheries & protect our shorelines develop slowly.
Oyster reef ecosystems provide valuable ecological and economic services. If we protect and care for them, they will continue to provide these services far into the future. If we do not, we risk losing them forever.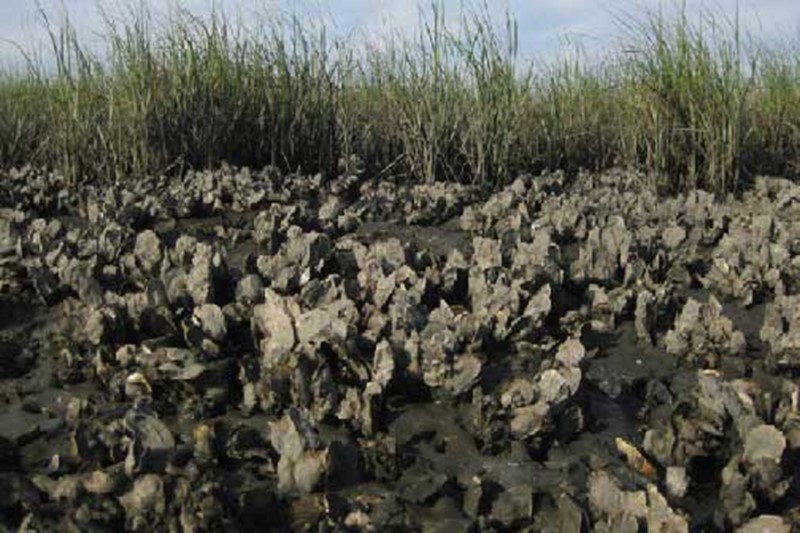 Collapse of oyster reef systems is a global phenomenon, with less than 20% of the world's reefs remaining (read more about this in Beck et. al. 2011). The causes are complex, and include the interactions of poor coastal management, over-harvesting, habitat destruction, and poor water quality.
Before we can generate effective restoration and management plans, we have to understand what went wrong, and try to address the underlying problem.
This is the focus of the ABSI endeavor.
---
Last Updated: Friday, January 17, 2020 at 9:51 AM