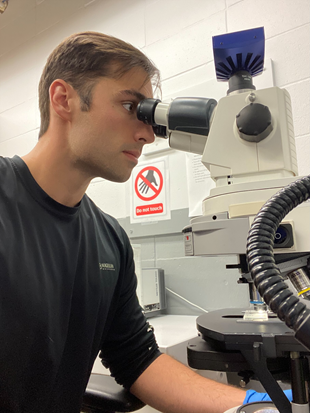 ABSI researchers are continuing to monitor and analyze the experimental restoration reef plots and cages for larval recruitment, oyster growth, and oyster survival. Preliminary results are still being analyzed, but will shared with the public once finalized.
Additionally, the ABSI research team is finishing up intertidal sampling in the ABS by the end of this year. A publication describing the team's findings is on track to be submitted for review in 2022.
Finally, Dr. Andrew Shantz's (ABSI research team) lab has begun to grow strains of phytoplankton (algae). These algae form the base of the food web in Apalachicola Bay and will help researchers understand how changes in water quality in the Bay could impact the food available for oysters as well as begin to investigate how toxic algal blooms like red tides develop.