Restoration and Management in Apalachicola Bay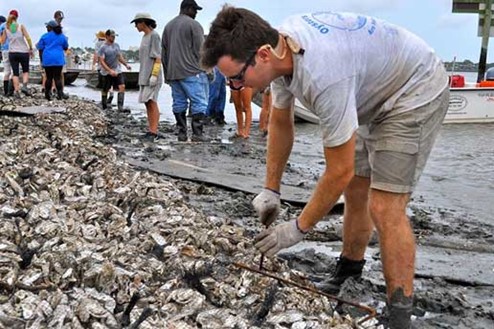 The primary goal of the Apalachicola Bay System Initiative (ABSI) is to develop ecosystem-based restoration and management plans for the Apalachicola Bay System designed to foster recovery of the oyster reefs and the ecosystem services that they provide, including the biophysical, ecological, economic, social, and cultural services derived from restoration.
These plans are being developed in concert with the natural resource management agencies responsible for the management and conservation of the region and will be based in part on the research conducted by ABSI, FWC, and other partners (e.g., monitoring, field & lab experiments, modeling). The results will be used to develop: 
• Optimal oyster reef restoration strategies customized for the ABSI region to create cost-effective solutions with clear attainable metrics.
• A framework for science-based adaptive management, to maintain sustainable harvesting and facilitate ecosystem recovery in the ABSI region.
The research components will also be distilled into user-friendly products made available for anyone to understand and predict how oyster populations (as well as other species) will respond to different environmental, biological, and management scenarios. We see these as valuable tools for managing harvests, water flows, and restoration efforts, as well as a community engagement tool to garner support from stakeholders, and potentially increase understanding and compliance with management decisions. 
What is Adaptive Management?
Natural resource management is based on the interactions between people and the natural world and is designed to focus on our scientific understanding of the ecology of life support systems with an emphasis on sustainability and quality of life. Adaptive management is a precautionary ecosystem-based approach to management designed to help reduce uncertainty by employing system monitoring programs to obtain information that will improve future management and allows management the flexibility to change as new information is obtained. 
Below are two stories we developed, one of which speaks to management (closure of the Apalachicola Bay to oyster harvest) and the other of which discusses the history and opportunities presented by oyster shell recycling in the region. 
Apalachicola Bay Closed to Oyster Harvest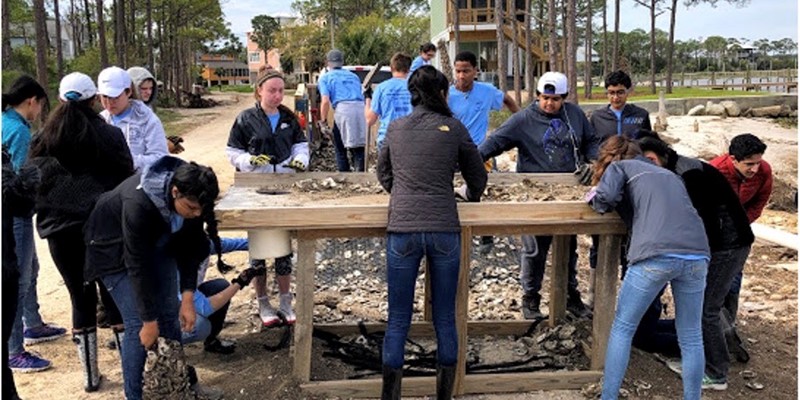 No Shell Left Behind: What Will It Take?