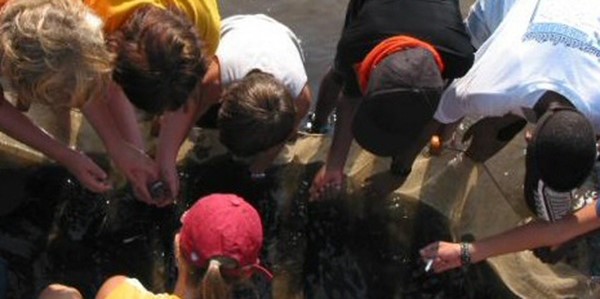 Saturday-at-the-Sea
Each Tuesday, Friday, and Saturday from March through mid-November, twenty-four students and their teachers from Florida schools spend the day at the Florida State University Marine Laboratory participating in a Saturday-at-the-Sea.
Through the Saturday-at-the-Sea program, the students are introduced to the rich variety of marine creatures of the Gulf of Mexico by hands-on experience and study.  Saturday-at-the-Sea aims to initiate an understanding of the biological relationships these sea creatures have to each other and to their physical environment. Moreover, the program endeavors to awaken in the participants an awareness of the interdependency of people in this region with the sea life in our estuaries and bays. It is our special goal to stimulate in young minds a strong interest in science at this critical time in their educational development.
Click HERE to visit Saturday-at-the-Sea's website and learn how you can join in on the weekend fun! 
---
Last Updated: Wednesday, December 15, 2021 at 10:42 AM