The Academic Diving Program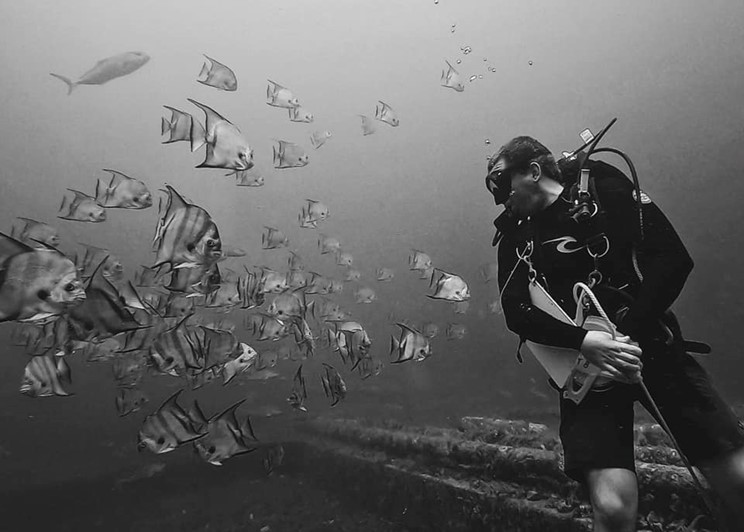 Florida State University's Academic Diving Program, established in 1975, oversees and supports underwater research for students, faculty, and staff from the FSU Coastal & Marine Laboratory, the departments of Anthropology, Earth Ocean and Atmospheric Science, Geography, and Biological Sciences. While much of the work is conducted in the northeastern Gulf of Mexico, research studies extend as far south as Panama and Belize and as far north as British Columbia, Canada.
The program also provides scientific diver training for faculty, staff, and students requiring diving as part of their research or job responsibilities. The training follows the guidelines set by the American Academy of Underwater Sciences (AAUS).  Authorization to dive within the program requires a minimum of 100 hours of cumulative training, including a minimum of 12 training dives.  Visiting divers must be affiliated with another AAUS Organizational Member (OM).  To learn more about training, visit the Diving Program Workshops page.

For questions, please contact the DSO, Chris Peters at fsucml-dso@fsu.edu or call (850) 645-3471.
---
Last Updated: Monday, July 11, 2022 at 9:13 AM