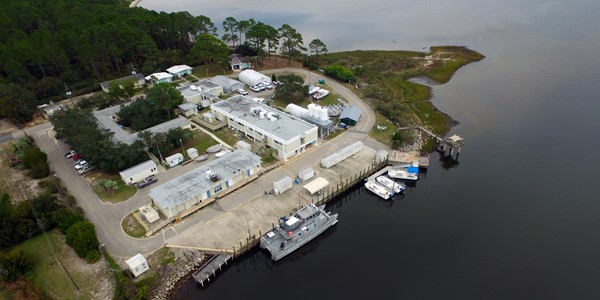 Facilities at FSUCML
The FSUCML is well-equipped to support ecological and oceanographic research in the remarkably diverse array of habitats along the coast and offshore of the lab. It also is a perfect site for extended stays for research, field-oriented courses, or institutional meeting, workshops, or departmental retreats. We can help you design the perfect field day for K-12 students or a week-long program for undergraduates.
Research space includes laboratories, greenhouses, and a wide variety of holding tanks, aquarium systems, and experimental tanks. Teaching space includes wet classrooms, a conference room (seats 10), and an auditorium (seats 70). Housing is available for short or long-term stays for up to 40 individuals. 
Whatever your organization -- university department or office, state or federal agency – and whatever your goal – conducting research, teaching a course, taking a field trip, or holding an annual retreat or workshop for strategic planning, budgeting, team building, or problem solving – the FSUCML offers a broad range of facilities for your use, including dormitories, an auditorium, conference room, classrooms, laboratories, and greenhouses.
To learn more about available space, check out the possibilities below, and for rates or to make reservations, visit our webpage here. Consider including an "Evening at the Edge of the Sea" walk with our resident naturalist to learn about coastal critters. We can also arrange to have your event catered. Just let us know.
Making requests as far in advance as possible is a good idea. If you want to visit the lab ahead of time, schedule a tour by calling (850) 645-3474 or email fsucml@fsu.edu. We look forward to seeing you!
Download the Research Vessels and Facilities Brochure.
Housing
FSUCML dorms provide comfortable & accessible housing for faculty, students, & agency professionals for overnight or longer-term stays.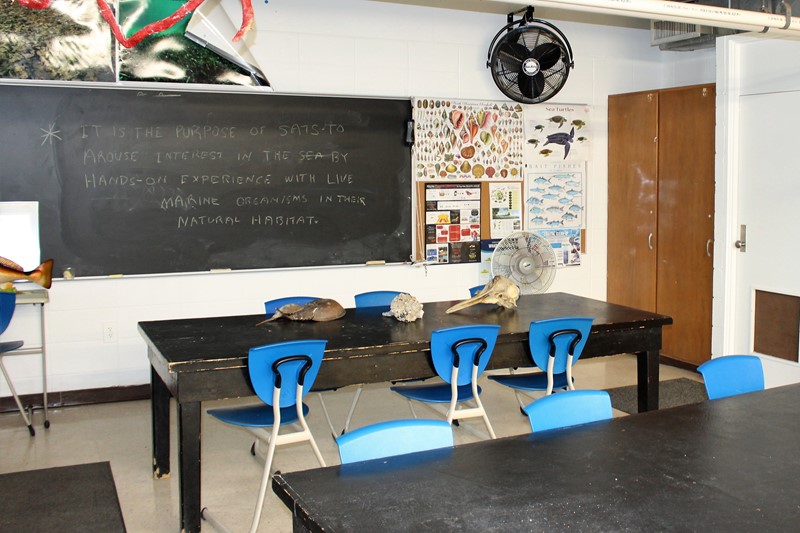 Class & Research Space
Classroom (wet & dry) and research space (labs, holding facilities, & greenhouses) are available for all FSUCML users. Reservations required.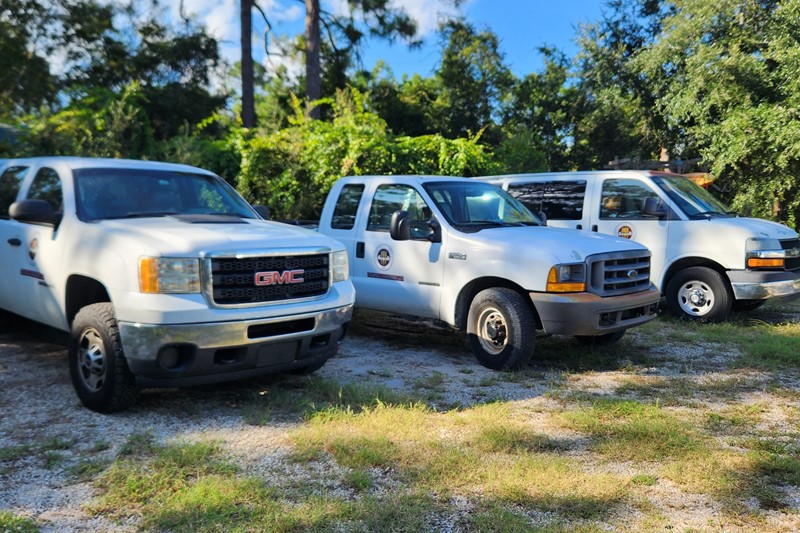 Vehicles
FSUCML offers a variety of vehicles for reservation, including a 15 passenger shuttle van.
Rates & Reservations
Reservations are taken on a first come, first served basis for all facilities. Check our rates and find reservation forms by clicking below.
---
Last Updated: Friday, January 20, 2023 at 4:09 AM