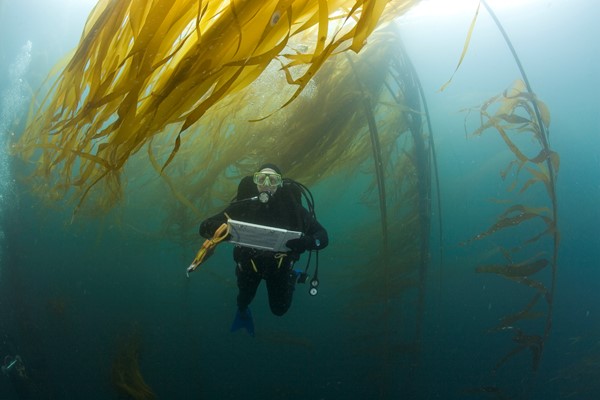 Michael Beck -- From Ecology to Policy
Dr. Michael W. Beck received his BS and MSc in Environmental Science from University of Virginia and went on to graduate from Florida State University in 1995 with a PhD in Biological Science.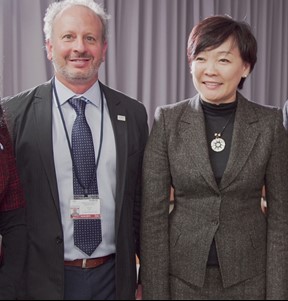 Under the advisement of Dr. Dan Simberloff, Mike often worked in the Hernnkind lab at FSUCML and St. Joe Bay, with additional experiments across the Big Bend for his dissertation research on stone crabs and the effects of habitat enhancement on their populations. Upon graduating from FSU, Mike was awarded a Fulbright Fellowship and an Australian Research Council Postdoctoral Fellowship for research at the University of Sydney. He studied how habitats affected gastropod communities in Botany Bay and across the coast of New South Wales.  After completing his studies abroad, Mike came back to the United States to help spearhead the global marine program at The Nature Conservancy (TNC).  He developed and co-led programs on oyster conservation (of which TNC has the largest oyster restoration program in the world), habitat restoration, marine ecoregional planning, coastal resilience, marine engineering, and insurance for nature. Additionally, Mike has helped establish shellfish programs in the US, South America, and Australia, and co-authored a dozen marine ecoregional plans from the Gulf of Mexico to Indonesia. He remarks that at the first TNC wide annual marine meeting in 1999, there were only about 25 people. By the end of his tenure, there were hundreds of staff, adding to his theory that the best work happens when people from diverse backgrounds come together to work as a unified team.
Throughout most of his 20-year tenure at TNC, Mike was co-located in the Institute of Marine Sciences at the University of California Santa Cruz (UCSC). In 2019, he moved officially to UCSC as a Research Professor and established the Coastal Resilience Lab. In 2020, Mike was awarded an AXA Research Chair in Coastal Resilience. His focus is on building coastal resilience, naturally.  His team recently completed global analyses of the flood risk reduction benefits provided by reefs and mangroves and has developed new financial tools to help save them.  They utilize engineering and insurance risk models combined with ecology and socio-economics to rigorously assess the benefits of habitats to people and property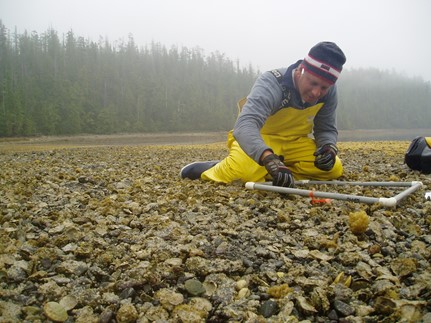 Mike received a 2012 Pew Fellowship in Marine Conservation to promote green infrastructure to help adapt to climate change and support ecosystem recovery. When asked about developments that stemmed from the fellowship, he remarked,
"I am an ecologist by training. If you told me 6 – 7 years ago that most of my team would be coastal engineers and that I would work more with insurers than biologists, I would've said that you were crazy. But, that in fact is what has happened." 
Through the fellowship, he has had opportunities to do sabbaticals at the United Nations University in Bonn (Germany) and the Institute of Environmental Hydraulics at the University of Cantabria (IH Cantabria, Spain).  He regularly works with the World Bank, Lloyd's of London, Munich Re, Swiss Re, Risk Management Solutions, and AXA (these are some of the biggest global companies in the risk industry).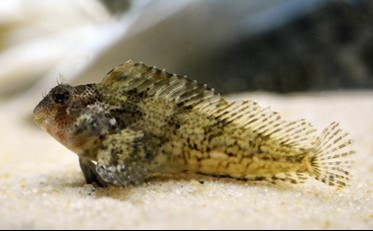 His favorite species is a feathered blenny (Hypsoblennius hentz), of which he grew fond of during his PhD research.  When he would lay out stone crab shelters, the female feather blennies would lay eggs on the smallest shelters, and the males would fearlessly guard their young, not frightened in the least of creatures 1,000 times their size (Mike) intruding upon their domain.  He exclaimed, "They were vigorous and charming in their chivalry!" He is particularly fascinated with species that have links to habitat structure, and prefers appreciating the quirky, smaller creatures within our ecosystems rather than the flagship ones.
Finally, when asked about any courses he wished he had taken while at FSU, Mike chose GIS, Spanish, and Marine Policy. His advice to current FSU students pursuing a biological science is simple:
"Show that you can deliver on two different problems."  
The students Mike helps and the people he hires are interested in diverse problems and capable of clear work towards solving them.  This proves your capability, drive, and ambition if you are willing and able to think outside of the box and confidently problem solve.  To keep up with Mike and his lab's research, check out his website here.
---
Last Updated: Wednesday, April 7, 2021 at 10:27 AM