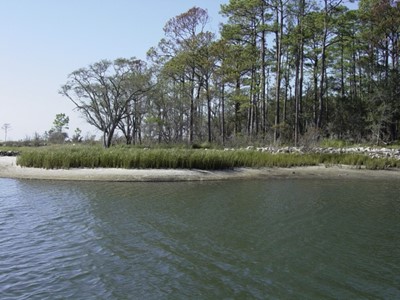 Visiting The Lab
Whether you are coming for a day or a week, the laboratory welcomes investigators and educational groups from all over the world to use the FSU Coastal and Marine Laboratory. This is also a wonderful site for working retreats.
No matter the reason, we have wonderful resources available in a relatively pristine environment embedded in a hot spot of biological diversity. Read about our facilities and marine operations before making a reservation. We have staff on hand to answer any questions you may have.    
Want to tour the lab?
We love showing off the lab and the research.  Tours occur on Fridays 11-4pm.  If you need a different time, please call to make an appointment so that a staff member can be available to take you and your group around the lab. The third Friday of every month, we have tours of the R/V Apalachee (when it is in port).  The tour includes a short video depicting life on a research vessel, tour of the boat and of the lab.  Questions or to schedule a private tour, call (850) 697-4120 or email fsucml@fsu.edu. We look forward to seeing you!
How to get here
Driving Directions to the FSUCML
FROM TALLAHASSEE:
From the Florida State Capitol Building, go SOUTH on US- 27 for 2.8 miles.
Turn RIGHT onto Gaile Avenue for .1 miles
Turn LEFT onto Crawfordville Highway/US-319 for 22 miles.
Turn RIGHT onto US-98/US-319 S for 20.1 miles.
The FSU Coastal & Marine Lab will be on your left.
FROM CARRABELLE:
Go EAST on US-98 for 10.1 miles.
Turn RIGHT at the fork, continuing on US-98.
Go 1/4 mile; the FSU Coastal & Marine Laboratory will be on your right.
FROM PERRY:
Go West from Perry on US-98 for approximately 71.5 miles.
The FSU Coastal & Marine Lab will be on your lef
About Us
How to Donate to FSUCML
---
Last Updated: Wednesday, February 20, 2019 at 9:34 AM