Marine Operations
The Marine Operations Program provides an array of vessels - from kayaks to an offshore research ship -- to support the research and education operations conducted by faculty, students, and other users from the shore to the shelf-edge. Vessels range in size from 12-ft to 63-ft, including a fleet of kayaks, six small boats, and the R/V Apalachee, the flagship vessel of the laboratory. Boats differ in the range within which they can operate, so please work closely with staff to determine the vessel right for you.
Staff members are available to help with scheduling and coordinating boat use. All researchers must have the proper state and federal permits required for all scientific and education projects conducted through the Florida State University.

The Florida State University is a member of the University-National Oceanographic Laboratory System (UNOLS) and the Scientific Boating Safety Association. The FSU Coastal & Marine Laboratory is a designated Clean Marina by the Florida Department of Environmental Protection. The head of marine operations is Capt. Matt Edwards (medwards5@fsu.edu; 850-645-3470).
---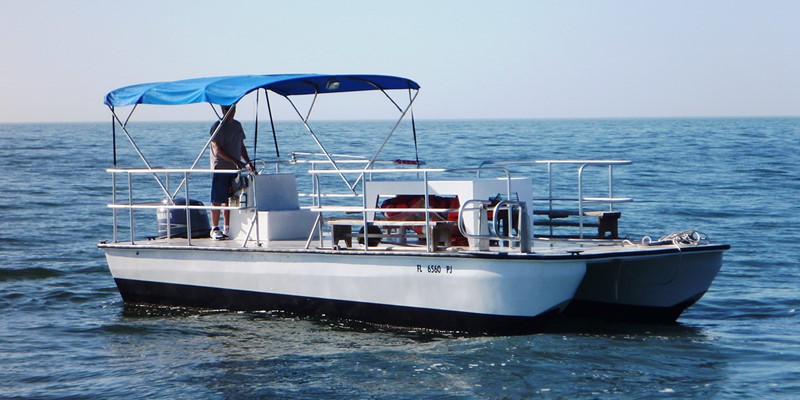 Small Boat Fleet
Our small boats include nine vessels between 16 & 28 ft, a 14 ft Zodiac, and numerous kayaks. All boat operators must pass a check-out test.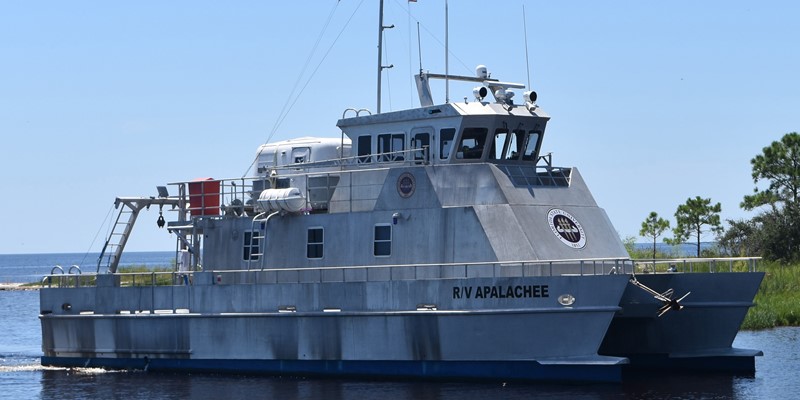 The R/V APALACHEE
The 63-ft research vessel, the R/V APALACHEE, is available for 1-6 night excursions in coastal and offshore waters of the Gulf of Mexico.
---
Last Updated: Monday, May 17, 2021 at 11:25 AM