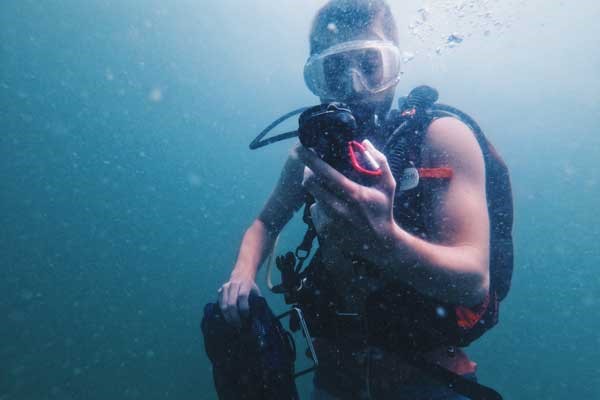 Spotlight on Undergrads
Undergraduates, from 1st year to 4th, find their way to the lab to engage in research while deepening their respect for the natural world. Faculty, postdocs, and graduate students alike relish finding ways to include them, providing an exceptional real life experiences in science. The spotlight this time is on Eli Myron.
Myron Wins Fulbright Fellowship
Eli Myron, an undergraduate in the Department of Biological Science's Honors Thesis program, is no stranger to being in the spotlight. In 2019, he received the Phi Eta Sigma Undergraduate Research Award, Career Center Internship Fund, and the Bess H. Ward Honors Thesis Award, allowing him to spend the summer of 2019 in Dr. Sandra Brooke's lab on his thesis research analyzing the correlation between habitat complexity and species diversity in artificial reefs in the St. Mark's marine sanctuary. Eli used photogrammetry and 3D reconstruction to "digitize" artificial reef systems, allowing for more precise measurements and visual reference to structural and biological features.to recently received a competitive and prestigious Fulbright Fellowship.  Read More About Eli.
In August 2020, he will be traveling to the Philippines to begin his Fulbright project – "Enhancing Philippine Reef Restoration Strategies Through 3D Reconstruction."  His focus will be understanding the role of giant clam restocking programs on degraded reefs in the northwest region of the archipelago.  Learn more about his Fulbright Project.     
---
Last Updated: Monday, September 27, 2021 at 5:55 AM