Housing
The FSUCML dorms provide comfortable housing for visiting scientists and agency professionals for overnight or long-term stays. Dorms are fully furnished, include linens, and have fully equipped kitchens. Shop ahead of time for food, paper products, soap, and other items. There are great places to eat in the area. Catering for large groups can be arranged.
The FSUCML is a great setting for holding faculty or staff retreats.
Check-in and check-out occur between 0800 and 1700 hours (EST). Alternate arrangements can be made, if needed. Make your reservations online here (credit cards accepted).
Educational programs involving primary and secondary school students are welcome. Supervision is required at a ratio of one adult for five students. Students staying overnight must be in at least the ninth grade. Waivers that apply for visiting groups of such students include the FSUCML Waiver and the Information for Teachers and Chaperones.
Questions? Contact Durene Gilbert at degilbert@fsu.edu or 850-697-4095.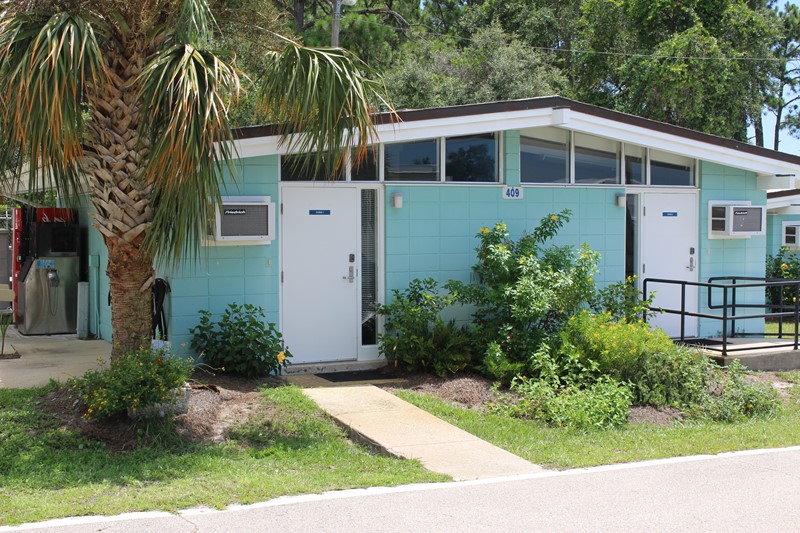 The front rooms have a dinette; dorm 1 has a couch that folds into  a double bed; dorm 2 has one bunk bed. Each has a bathroom, a kitchenette, and a bedroom with 2 bunk beds. 
Reserve Now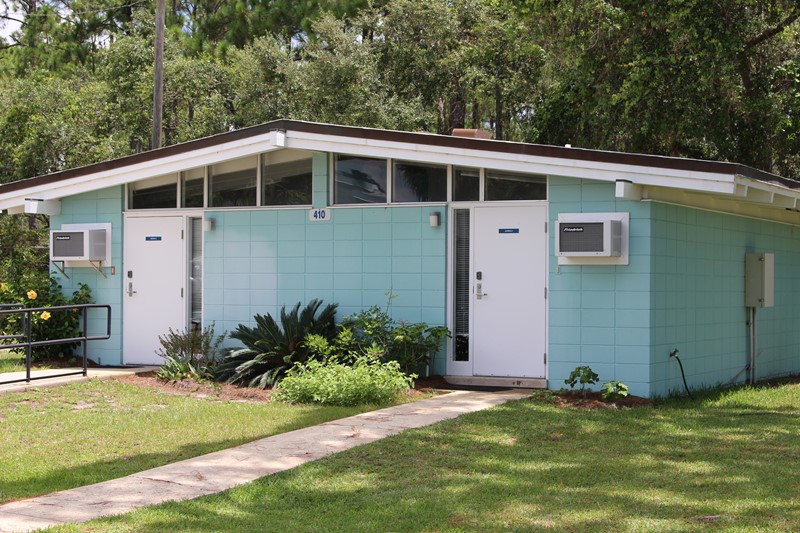 The front rooms of each have a bunk bed and a dining area. There is a bathroom, a kitchenette, and a bedroom with 2 bunk beds. Dorm 3 is ADA compliant. 
Reserve Now
This Dorm (sleeps 16, minimum 8) has 4 bedrooms, 2 baths, full kitchen, & large dining-living area opening onto bayside patio with picnic tables & Adirondack chairs.
Reserve Now
---
Last Updated: Thursday, July 27, 2017 at 11:52 AM