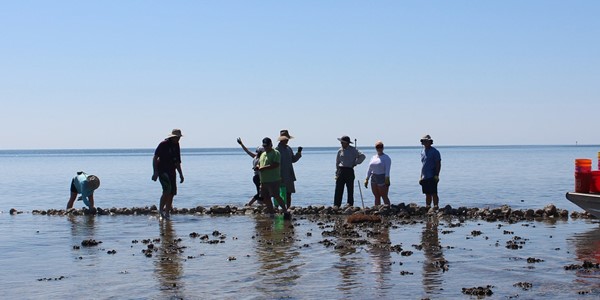 Be a Part of the Action: Volunteers and Docents
Volunteers play important roles at the lab, working with faculty and staff to support our research, education, and outreach missions throughout the year. Let your inner citizen scientist loose!
Whether its working in the field or laboratory with our scientists, helping in the main office, or organizing special events (like the upcoming Whatever Floats Your Boat Regatta), the dedication and enthusiasm that you bring to the lab contributes significantly to our success. 
Sound like fun? Be part of the action and join our merry band! Read the FSU Volunteer Policy and then let us know what you want to do.  The steps are:
(1) fill out the Volunteer Application of Interest Form, which lets us know that you are interested and whether you want to be a volunteer or a docent. If you see a project you like under Current Volunteer Opportunities, please indicate that on your application.
(2) Once you are matched with a volunteer supervisor, you will fill out the Supervisor-Approved Application and a Waiver. You will be responsible for turning in your volunteer hours to your supervisor.   
All volunteers are considered ambassadors for the lab and are expected to comply with the time and dress requirements, adhere to all security and safety rules, and conduct themselves in accordance with the standards of conduct and ethics of the FSUCML. 
Past Volunteer Experiences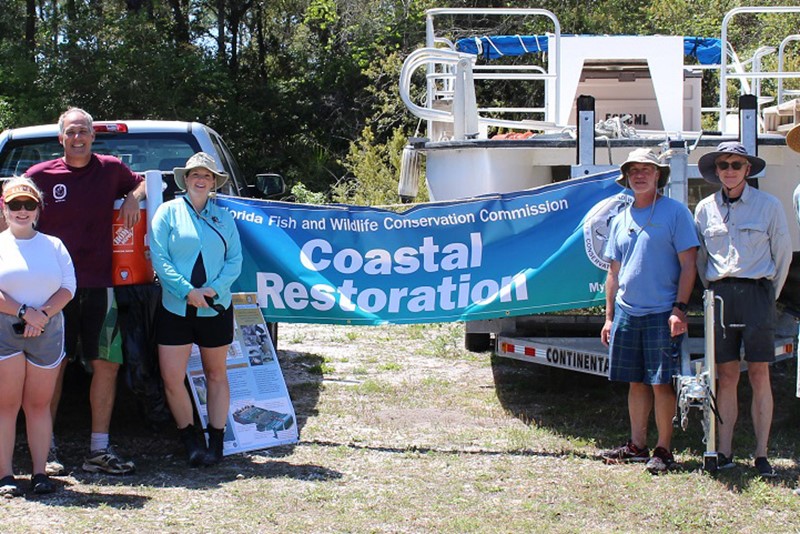 Last year, a host of volunteers descended on the FSUCML to work with the Aquatic Habitat Conservation and Restoration Program of the Florida Fish and Wildlife Conservation Commission (FWC) to start an oyster restoration project. The project tested eco-friendly, biodegradable materials as a substrate  to help restore northwest Florida's oyster reef habitat and to create new living shorelines structures that help protect coastal property. 
Learn More
FSU Student Volunteer Hours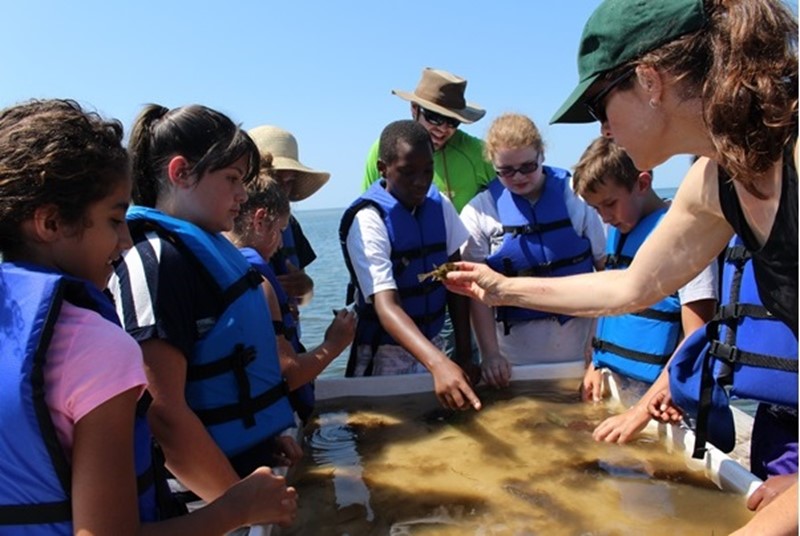 If you are an FSU student volunteering at the lab, you can have your service recognized on your official transcript  through SERVSCRIPT. Click here for more information -- including:
ServScript Program Criteria
Types of Service
All hours for a given semester must be submitted online at my.fsu.edu by the last day of the semester no later than 11:59 p.m. Eastern time.
---
Last Updated: Thursday, February 20, 2020 at 3:57 PM