FSUCML Board of Trustees
The FSUCML Board of Trustees and Advisors was created in 2007 and includes community leaders, scientists, and experts in policy and outreach. Board members provide assistance to the Director in establishing priorities of focus in furtherance of the mission, identifying programs and capital projects that optimally forward those priorities, and serving as ambassadors to the community and to government in increasing the awareness of the mission and work of the FSUCML.
Karen Bartley, MD (St. Teresa, FL)
Dr.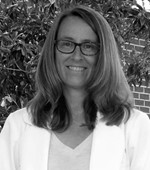 Bartley (BSc Biomedical Science & MD, University of South Alabama. Mobile) is a Family Medicine physician currently working in Panacea Florida.  Dr. Bartley has been practicing medicine in many different settings over the past 20 years; from private practice, to teaching medical students and now in a practice for the under-served rural community of Panacea.  Since moving to the area, she has joined Florida State University Family Medicine Residency in the role of a Clinical Associate Professor. She has also served as the Doctor of the Day for the legislative session and is on the Florida Academy of Family Practice Govt Relations Committee. Dr. Bartley believes in community involvement and is excited to be on the FSU Coastal Marine Lab Board.
Earle N Buckley, Ph.D (Mt. Pleasant, SC)
Dr. Buckley (BSc Biological Science, FSU;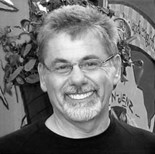 MSc and Ph. D, University of North Carolina, Chapel Hill) is a biological oceanographer and environmental scientist with expertise in the design and implementation of marine technology. Dr. Buckley has over 25 years of experience conducting coastal, oceanic, and climate research, and working with federal, state and local governmental organizations, universities, and non-profits in the U.S. and abroad, including USAID, UNESCO, and FAO. He has organized and coordinated interdisciplinary panels of academic and government scientists focused on integrating ocean and climate information into coastal management and development planning, and effective communication and knowledge transfer of ocean and climate science for decision support and policy. Dr. Buckley served as a member of the team of scientists that contributed to Working Group III of the Intergovernmental Panel on Climate Change (IPCC) that received the 2007 Nobel Peace Prize.
Rick Carroll III, CPA, CGMA (Tallahassee, FL)
Mr. Carroll (BA, Furman University; MA, Florida State University) is a fourth generation Floridian whose family has been part of the St. Teresa community for over 85 years. His involvement with the FSUCML dates back to 1969 when he worked there under Mr. Phillips, and alongside Joe, Ernest, and Rufus. An avid boater, Rick once had a spotted eagle ray jump in his boat and injure his son while they were moving at full speed. Rick served in the U.S. Army and Army Reserve. In 1990, he founded the prominent Tallahassee accounting firm that bears his name. His community leadership roles include serving on the Florida State Board of Accountancy, Florida Institute of Certified Public Accountants Board of Governors, Tallahassee Memorial Healthcare Foundation Board of Trustees, Southeastern Community Blood Center Board of Directors, and Florida State University College of Business Accounting Department. Rick and his wife, Mary Carroll, enjoy exploring the Gulf Coast waters with their three grown children and their golden retrievers. His goal is to help preserve marine life, especially in our local waters, so it can be appreciated and enjoyed by future generations.
Richard J. Chichetti, DMD (St. Marks, FL)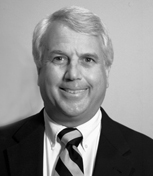 Dr. Chichetti practices dentistry in Tallahassee with Dr. Neal Torgerson and Dr. Michael Hartley and has served his profession in the Florida Dental Association, the Florida Board of Dentistry, the Joint Commission on National Dental Examinations, and the American Dental Association's Council on Ethics (Vice-Chair). He co-authored the Florida state rule requiring the use of gloves for all dental professionals (the 1st in the nation) and received honors in dentistry including the Florida Dental Association's "Dentist of the Year" Award; a Fellowship in the American College of Dentists and The Pierre Fauchard Academy; and Associate Fellow of the American Association of Implant Dentistry. Among the boards on which he has served are the American Cancer Society, The Tallahassee Community College Foundation, and the Florida Wildlife Federation. He currently serves on the board of the Tallahassee Quarterback Club Foundation.  Dr. Chichetti has an abounding love for the marine environment and is an avid scuba diver and fisherman. He lives with his wife Jo Ann in St. Marks, overlooking the Wakulla River. They have four adult children.
Robert Gates (St.Teresa, Fl)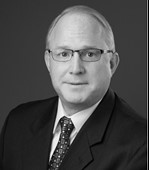 Mr. Gates (BSc Civil Engineering, Virginia Military Institute; MSc Business Administration, Boston University), whose family has had a presence at St Teresa since 1933, grew up spending time each year less than 5 miles from the FSUCML.  He has a passion for the preservation of the coast and the wildlife habitat. Robert served in the US Army as a Combat Engineer Officer for 6 years, deploying in Operations Desert Shield and Desert Storm. He was awarded the Bronze Star Medal. In his 27-year career, Robert worked at such companies as Newell, Colfax Corporation, Boral Limited, and Amazon leading corporate programs ranging from safety, procurement, and capital project management to environmental compliance, sales/marketing, and innovation. He currently is an independent consultant offering operational expertise, leadership development, capability building, and strategic planning. Robert and his wife, Dr. Karen Bartley, a physician at the Wakulla Medical Clinic in Panacea, have two children, Michael, who is a commissioned officer in the US Army, and Karen, who is attending the University of South Carolina.
Sharon Holmes (Tallahassee, FL)

Ms. Holmes (BSc Engineering, University of Central Florida; MSc Civil Engineering, Cornell University) is a professional engineer specializing in civil engineering, infrastructure preservation, environmental protection and sustainable development. Sharon began her career working to protect Florida's water resources and the environment with the St. Johns River Water Management District, St. Johns County, and US Army Corps of Engineers. She later served as Director of the Florida Department of Transportation's Office of Maintenance, managing a $440 Million statewide maintenance program responsible for 41,400 lane miles and 6,300 bridges. As Director, Sharon led the development of Florida's $1 Billion performance driven Asset Management Contracting Program, preserving safety, generating high performance, and delivering cost savings of $110 Million. Sharon is currently the President and Founder of HCH2, Inc. a multi-faceted engineering firm offering engineering and management services to public agencies and private clients in the areas of Asset Management, Public Private Partnerships (P3), Design-Build (DB), innovative contract specification development, and performance management for Civil Works Infrastructure Assets nationally. Sharon remains dedicated to the preservation and sustainability of water resources and the environment and appreciates this unique opportunity to serve the FSU Coastal and Marine Laboratory.
Howard Kessler, M.D. (Tallahassee, FL)
Dr. Kessler (BSc Chemistry, MA Education, MD) spent his early years in and around the marshlands of Long Island's south shore in New York. He practiced orthopedic surgery for 30 years and was Chief of Orthopedics at Sarasota Memorial Hospital. Although retired, he still conducts volunteer clinics in Tallahassee for the needy. Dr. Kessler is very involved politically at the national, state, and local levels, serving on the National Association of Counties Environmental, Energy, and Land Use Steering Committee; on The Florida Association of Counties Growth and Environmental Steering Committee and the Health and Human Resources Committee. Locally, he served as Vice-Chair of the Capital Region Planning Transportation Agency, Wakulla County Commissioner for 8 years, and Chair of the Board of the Wilderness Coast Public Libraries. He and his wife, Anne Van Meter, are avid defenders of the environment and have interests in running, biking, boating, fishing, woodworking, and gardening. He is a member of the Patrons Board of the School of Theater at FSU.
Cynthia Shaffield Knox (Tallahassee, FL)

Ms. Knox is the founder and president of Shaffield Building Specialties, Inc. a commercial construction firm in Tallahassee, Florida.  The company, founded in 1997, has grown from one employee to fifty and has steadily increased annual volume. Cyndi has expanded it to include divisions for subcontracting, material supply, construction management and general contracting. She has been a licensed General Contractor in Florida for 21 years.  She is the President of Diversified Real Estate Development, a residential development company; President and founder of Double Buck Properties, a commercial real estate holding company.  She is a past board member and Chapter President of North Florida Associated Builders and Contractors.  She currently serves on the Local Advisory Board of BB&T, Tallahassee.  Cyndi attended Auburn University and is married with two sons.  She loves spending time with her family at St. Teresa and on the water enjoying the blessings of our coast.
Edward A. Kotz, Jr., DDS (Tallahassee, FL)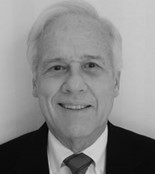 Dr. Kotz is a retired dentist who had a practice limited to Endodontics in Tallahassee, Florida for thirty-nine years. He received his B.S. from the University of Michigan and his D.D.S from the University of Detroit. After serving two years in the U.S. Navy Dental Corps, he returned to the University of Michigan where he completed a residency in Endodontics. He was the first endodontist in Tallahassee when opened his practice in 1976. Dr.Kotz has had a life-long interest in marine activities. He is an avid boater and a somewhat successful fisherman. He enjoys taking his grandchildren on excursions and fishing in the coastal waters.  He maintains an ongoing interest in preserving the health of the coastal marine ecosystem.
Edward Mansouri (Tallahassee, FL)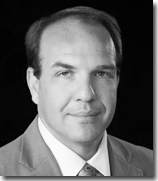 Mr. Mansouri is the CEO and Founder of Ucompass, a Tallahassee-based company that designs e-learning software. Founded in 1998, the company's flagship product, Educator, has been the teaching and learning platform at the Florida Virtual School since 2003. Edward holds Bachelor of Science degrees in Environmental Engineering and Meteorology from the Pennsylvania State University, and a Masters degree in Meteorology from the Florida State University. Edward is also the creator of WeatherSTEM, a K-12 education platform that blends weather, agriculture, astronomy, and marine science curriculum with live data from scientific instruments, and Octane, a publisher toolkit for enhancing web content that won the IMS Global Learning Consortium's Platinum Award in 2011.
Kim Williams (Tallahassee, FL), Chair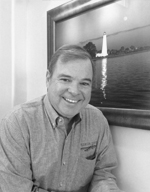 Mr. Williams is president of Marpan. He opened the first Class III materials recovery facility in Florida in 2008 and the first Single Stream Recycling Facility in this region in 2013. When Kim learned in the 1990s about mercury contamination in the Everglades caused by disposal of fluorescent lamps, he developed safe mercury recovery plans and actively lobbied the Florida Legislature to require the recycling of fluorescent lamps. This led to development of the first fluorescent lamp recycling plant in Florida in 1994 that today recycles lamps from 17 southeastern states. As an owner/developer of commercial real estate, he is managing partner of the Heritage at Commonwealth, Hamilton Industrial Park and Commerce Industrial Center. As a native Tallahassean, Kim is committed to encouraging economic growth so that our children and graduates will be able to find opportunity here, while maintaining our quality of life. Kim has a long history of community involvement that includes serving as a board member of Capital City Bank and Florida State University Research Foundation. Kim and his wife Mayda have four children and five granddaughters. Kim's favorite place on earth is their boathouse in St. Marks and sunset cruises to the Lighthouse where every trip is a new experience.
Steve Evans (Tallahassee, FL)

Mr. Evans, a former executive with IBM, retired in 2003 with a wealth of knowledge about successful business practices in the government, health and education industries. In addition to serving as an advisor to our board and many others at local, state, and national levels, Evans served as chair for Florida TaxWatch, and as interim president of the FSU Foundation from August 2009 through September 2010.
Rick Grant (Tallahassee, FL)

Rear Admiral (USN Ret.) Grant's long and distinguished career includes both military and business service coupled with a long list of civic activities and motorcycle racing. He is currently Executive Vice President and COO of Municode, a Tallahassee-based company that publishes codes and charters for local governments, and serves on the Board of Trustees of the National Naval Aviation Museum Foundation, among others.
Cynthia (Cindy) F. O'Connell (Tallahassee, FL)


Mrs.  O'Connell (BSc., FSU Communications), former Secretary of the Florida Lottery, is currently Director of the Florida Prepaid College Foundation. In addition, she  serves on the Volunteer Florida Board and on the University of Florida National Foundation Board. She is VP of the Economic Club of Florida. Mrs. O'Connell is the widow of the late UF President, Justice Stephen C. O'Connell. Her husband, Dan McCarthy (ret. Capt. USNA) and she enjoy Dan's six grand children and extended family, plus two Great White Pyrenees.
Cheri Rainey, Ph.D. (St. Teresa, FL)

Dr. Rainey (Ph. D., FSU; MBA, Emory University), drawing on her training as a licensed psychotherapist, is an international consultant and facilitator in the field of transformational leadership. From years of experience as owner of an Atlanta-based international consulting firm, Vice President of a California-based international financial investment firm, and Administrator of an Idaho-based international personal transformation company, she created a program to help business leaders and aspiring entrepreneurs develop and enhance their leadership skills.
Ricardo Schneider (Tallahassee, FL)

Mr. Schneider is President & CEO of Danfoss Turbocor, a Tallahassee-based company that designs and produces revolutionary centrifugal oil-free high efficiency compressors for Commercial Air Conditioning systems. He received the Innovative Star of Energy Efficiency award on behalf of Danfoss Turbocor in 2015 from the influential Alliance to Save Energy. He currently serves on the FSU Research Foundation Board. 

Peter Stone (Marion, MA)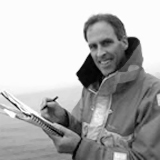 Author, educator, artist, and sailor Peter Stone has explored and painted along the coasts of countries ranging from Europe and Indonesia to Patagonia and Antarctica.  His interest in marine biology pervades his work, shown in such places as the Art Expo New York, the Royal Academy of Arts, London, and the Peabody Essex Museum (where he serve on the Art & Nature Committee). He also serves as Arts and Sciences Advisor for the New Bedford Ocean Explorium and the University of Massachusetts.
Ben Watkins (Tallahassee, FL)

Mr. Watkins is Director of the State of Florida Division of Bond Finance, which is responsible for issuing bonds and advising the state on debt management policies. He serves on the boards of Municode and the Tall Timbers Foundation, and is involved in community activities that range from the Florida Forest Stewardship Advisory Committee to the Friends of the LeRoy Collins Leon County Public Library.
Rhonda Work (Tallahassee, FL)

Dr. Work started her career as a speech-language pathologist in public schools (Broward County, FL), and retired from the Florida Department of Education and from FSU as an adjunct processor. She received the FSU Distinguished Alumni Award (College of Communication Sciences and Disorders) recognizing her contributions to her field. Her current service to the community includes volunteering with the Tallahassee Museum of History and Natural Science, St. Francis Wildlife Association, St. Marks National Wildlife Refuge, and LeMoyne Art Foundation, among others.

Pamela Ashley (Sopchoppy, FL)
Martha Dobes (St. Augustine, FL)
Michael English (Tampa, FL)
Manley Fuller (Tallahassee, FL)
Rick Garrity (Lakeland, FL)
Michael Greenberg (St. Augustine, FL)
Patrick Hamilton (St. Augustine, FL)
Pamela Jo Hatley (Tampa, FL)
William F. Herrnkind (Tallahassee, FL)
Kurt Hofer (Tallahassee, FL)
Marcella Matthaei (St. Augustine, FL)
James W. Muller (Tallahassee, FL)
Ron Piasecki (Shell Point, FL)
Arthur Stern (Tallahassee, FL)
Tommy Warren (Tallahassee, FL)
Catherine Wannamaker, Esq. (Charleston, SC)
---
Last Updated: Monday, September 27, 2021 at 7:34 AM