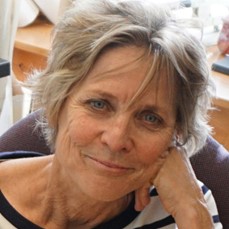 Dr. Felicia C. Coleman
Courtesy Faculty

Coastal & Marine Laboratory | 3618 Coastal Highway 98
St. Teresa, FL  32358 
(850) 645-3474
fcoleman@fsu.edu
Research and Professional Interests
My primary research interest is in marine ecology.  For many years, that research (conducted with Dr. Christopher Koenig1) centered on the effects of exploitation on protogynous hermaphrodites (i.e., individuals that change sex from female to male over the course of their lifetime) among groupers (family Epinephilidae). What we found was that, for several species at least, fishing appeared to lead to a loss of males, thus skewing the sex ratio in favor of females with the potential to alter reproductive success on unprotected spawning sites. 
This research, plus my long-standing interest in conservation, led me to question how (or whether) such ecologically relevant information for an exploited species was incorporated into its management and reflected in governmental policy. What I have found over the years is that in many cases, the information is not properly transferred from scientists to policy makers and the general public. I have spent a number of years working to bridge this gap with respect to management of marine resources. In this work, I have been fortunate enough to serve on a number of committees and councils whose charges involve conservation of marine resources, including the Gulf of Mexico Fishery Management Council, The National Marine Fisheries Service Ecosystem Management Advisory Panel, The Gulf of Mexico Fishery Management Council's Ecosystem Advisory Panel, The Tortugas 2000 Marine Reserve Working Group, the Marine Protected Areas Federal Advisory Committee, and the National Research Council.
Along the way, I learned something else of interest.  That is that both the Atlantic Goliath Grouper (Epinephelus itajara) and Red Grouper (Epinephelus morio) to a much greater extent, manipulated habitat to enhance its architectural complexity. This piqued my interest in exploring other organisms that also manipulate habitat or, indeed, serve as habitat to increase the diversity, resilience, and health of the ecosystems in which they reside. This explains in part, my interest in evaluating ecosystem services provided by such species as oysters (Crassostrea virginica) in Apalachicola Bay, and participating in a project to determine the importance of oysters to ecosystem health in that area. To learn more about this, checkout the latest FSUCML project, The Apalachicola Bay System Initiative.
1See our publications on these topics.
Education
Ph.D., Florida State University (1991)
MSc, College of Charleston (1981)
BSc, College of Charleston (1976)
Recent Grants
The Apalachicola Bay System Initiative awarded by the Triumph Gulf Coast Inc.
Research Areas & Interests
Marine Ecology, Marine Policy, Community Engagement
---
Last Updated: Thursday, February 17, 2022 at 8:39 AM