Be Part of the Action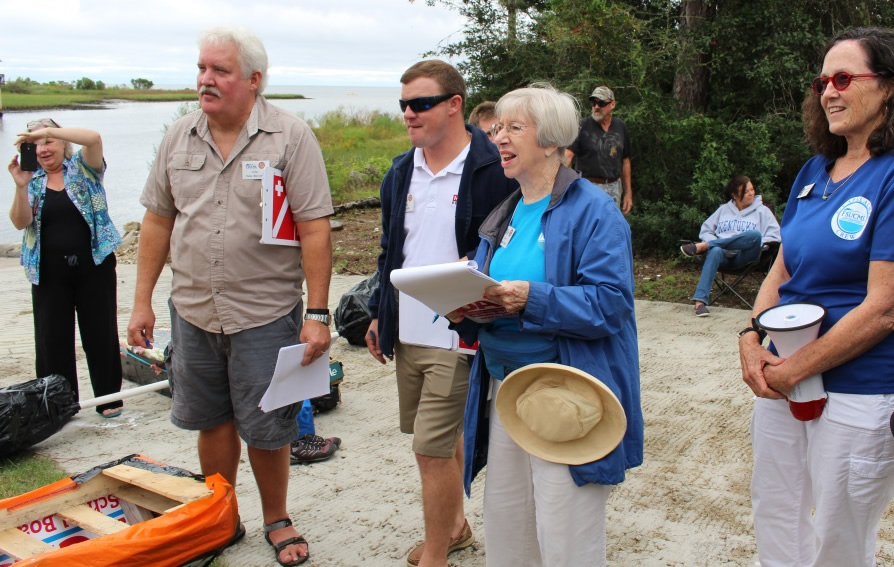 Volunteers and Docents
Volunteers and Docents play important roles at the lab, working with faculty and staff to support our research, education, and outreach missions throughout the year. Events like the Biennial Open House and Whatever Floats Your Boat Regatta are prime examples where volunteers make these events so memorable. Equally important are those who volunteer to work in the field with our scientists and graduate students. The dedication and enthusiasm that our volunteers and docents bring contribute significantly to our success. 
Sound like fun? Be part of the Action! Join the merry band of volunteers and docents. Read the FSU Volunteer Policy and, if interested in being a docent, the  Docent's Training Program: Instructional Material, so that you know what you are getting into. Then let us know what you you want to do by filling out the Volunteer and Docent Application.
Once you have secured a volunteer assignment or docent position, you and the person supervising your work will fill out the VOLUNTEER RECORD SERVICE FORM.  A timesheet for reporting your hours is included.
Questions? Contact our Volunteer Coordinator, Durene Gilbert at (850) 697-4095 or degilbert@fsu.edu.
---
Last Updated: Tuesday, August 15, 2017 at 12:33 PM