Current Graduate Students
Biological Science
Earth Ocean & Atmospheric Science
Adam Alfasso, Ph.D. student (Advisor Dr. Sandra Brooke)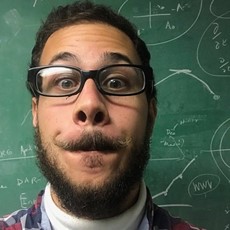 aca16e@my.fsu.edu
My research interests are focused on marine and aquatic ecology, and the response of communities to changing environmental factors.  I am particularly focused on predictive habitat and distribution modelling for marine fishes and coral ecosystems.  My current project is creating a habitat suitability model for mesophotic corals in the Big Bend region.  I aim to produce research that can be applied to the protection and management of at risk marine habitats.

Anthony Sogluizzo, MSc. Student (Advisor Dr. Sandra Brooke)
ass09d@my.fsu.edu                          
I am broadly interested in coral reef ecology but more specifically in the interactions between coral host and photosynthetic algal symbiont (zooxanthellae). My project intends to reveal how symbiont communities change in coral tissues based on natural seasonal and latitudinal gradients from the Florida Panhandle to the Florida Keys. Ultimately, I want to show how corals and their symbiont communities might change in response to climate change.
Geography
Jenny Bueno, MSc. student (Advisors Dr. Sandra Brooke and Dr. Sarah Lester)
 jbueno@fsu.edu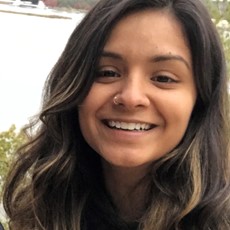 My research interests include marine conservation and restoration. I have previous experience using remote sensing techniques to detect coastal change in lacustrine environments. I am interested in applying these techniques and learning more ways to conserve and restore marine ecosystems. Co-advised by Dr. Sarah Lester and Dr. Sandra Brooke, I aim to research the decline and future restoration of Apalachicola Bay as part of the Apalachicola Bay System Initiative. 
---
Last Updated: Monday, January 24, 2022 at 12:50 PM