Scientific Equipment
CTD Oceanographic Sampling System for the R/V Apalachee
A CTD is a fundamental piece of equipment used to obtain water column environmental data for physical oceanographic research and modeling. The compact system onboard the R/V Apalachee consists of three main components.
An electrohydraulic winch (Model DT205 DT Marine Products Inc.) with a 3-hp electric motor and level wind equipped with 1000 m of 0.322" coaxial cable.
CTD datalogger (Seabird SBE 19 V2 plus) with sensors for measuring conductivity, temperature, and depth (with seven auxiliary ports for additional sensors).
SBE 32 compact carousel (Seabird Electronics Inc.) equipped with twelve 5-liter Niskin water sampling bottles and a SBE 33 deck unit that provides power and real-time control to the water sampler and the CTD instrument.
CTD data are displayed in real-time and logged to the instrument internal memory for later recovery. The deck box controllers allow for manual or on-command closure of Niskin bottles to take water samples at specific depths.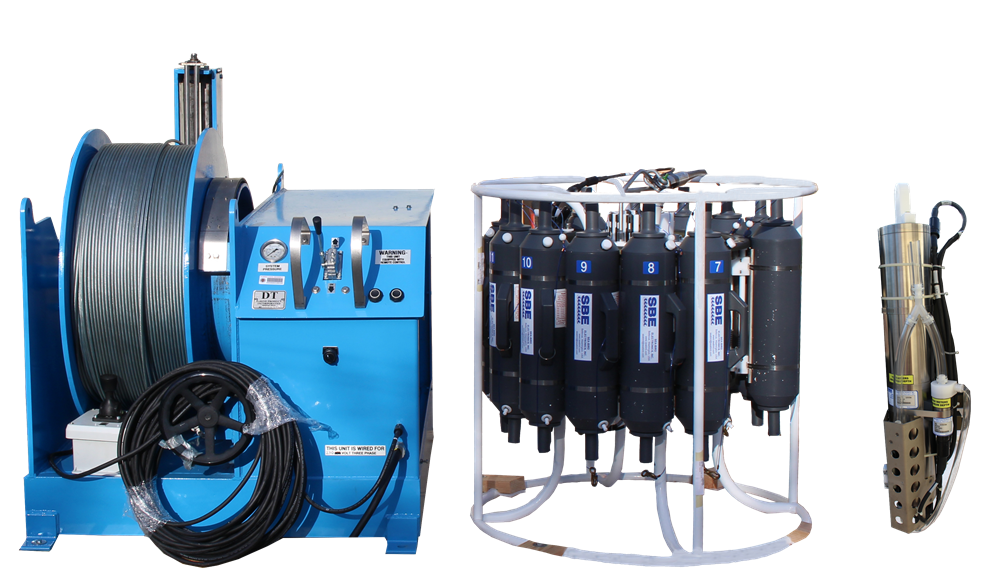 Figure 1. Winch (L) carousel with water sampling bottles (C) and datalogger (R).
Remotely Operated Vehicle (ROV)
The Seamor 300T ROV is a powerful, industrial inspection-class mini-ROV designed for a wide range of underwater applications, including exploration of benthic habitats and their associated communities, surveying complex ecosystems, as well as high-resolution imagery and videography. Features of the Seamor 300T ROV include:
High definition forward viewing camera with pan and tilt function; rear view camera for tether observation; easy deployment & recovery; two-function manipulator claw; adjustable auxiliary LED lighting; Leak detectors that give operators advanced warning of a problem
Manual wind reel with a 300-m fiber optic cable for onboard tether management; integrated controller with LCD monitor and digital video recorder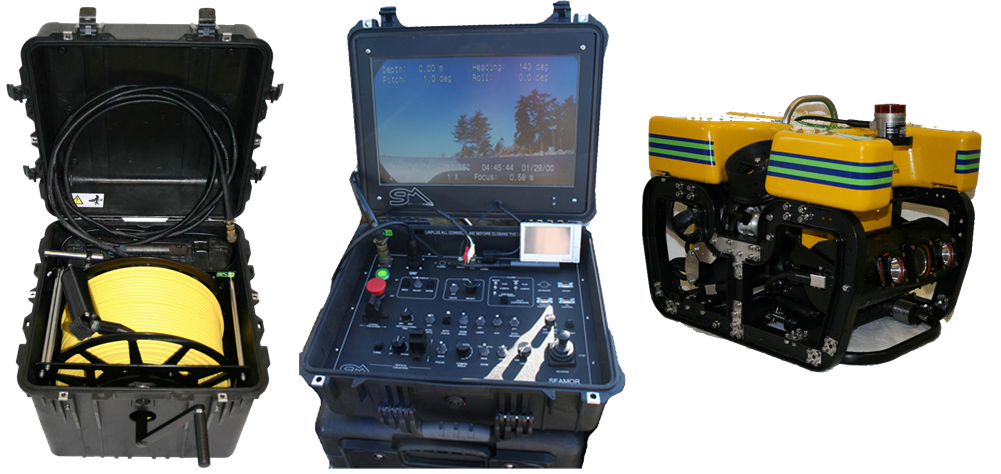 Figure 2. Controller and video monitor (L), power deck (C), and Remotely Operated Vehicle (ROV)
---
Last Updated: Monday, August 7, 2017 at 7:55 PM