Ernest Everett Just | Roger Arliner Young
Evan B. Forde | Ashanti Johnson
The marine sciences would not be what they are today without the significant contributions of four integral Black scientists – Ernest Everett Just, Roger Arliner Young, Evan B. Forde, and Ashanti Johnson.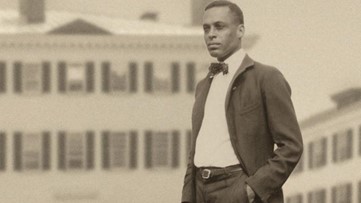 Ernest Everett Just is widely regarded as the first Black marine biologist. Born in Charleston, SC in 1883, Just was raised during the emergence of Jim Crow laws and widespread disenfranchisement which created pervasive belief that minorities were second-class citizens. Yet, against these odds, Just went on to graduate from Dartmouth College with honors in Zoology in 1907, and quickly landed a job teaching English at Howard University. After a few years of teaching English, biology, and physiology, Just became head of the newly developed Department of Zoology, inspiring him to pursue a post-graduate degree in Biology at the University of Chicago and later, a research assistantship at the Marine Biological Laboratory (MBL) at Woods Hole Oceanographic Institution in Massachusetts.
After receiving his Ph.D., Just focused his research interests to that of marine invertebrate eggs and fertilization. He became the leading authority on this topic, with his first major research study revolving around the eggs of common sand dollars and sea urchins in which he disproved a long-standing theory that fertilization could occur without the presence of sperm. In 1939, Just published two books, Basic Methods for Experiments on Eggs of Marine Animals and The Biology of the Cell Surface, both of which provided essential information for generations of scientists to come and highlighted his view that eggs and embryos should be taken seriously in their own right, not simply used as tools for research manipulation.
Just received the inaugural Spingarn Medal in 1915, awarded by the National Association for the Advancement of Colored People (NAACP).  In 1983, Kenneth Manning, author of Black Apollo of Science: The Life of Ernest Everett Just, claimed that the NAACP utilized Just's scientific achievements to exemplify black contributions to society, stating, "Scientific truth could be denied by no one, white or black. If this was the first time the whole world was to know of the achievements of blacks, then those achievements should be as universal as possible."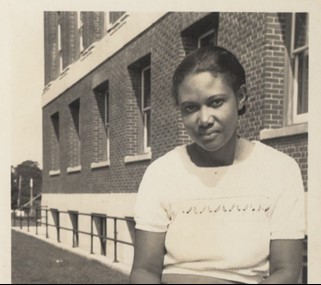 Another Black scientist that revolutionized the field of marine biology is Roger Arliner Young. E.E. Just actually mentored Young while she was a research assistant at the MBL in Massachusetts.  Her studies took a similar focus to that of his, as she researched the hydration and dehydration of living cells and the effect of radiation on sea urchin eggs.  Her most notable research focused on the morphology of Paramecium caudatum (a species of unicellular protist), earning her international fame when her findings were published in the prestigious journal, Science.  In addition to being the first Black woman to be published, she also became the first Black woman to earn a Ph.D. when she graduated with her doctorate in Zoology from the University of Pennsylvania. Young assisted Just on and off for a large part of her professional life, but eventually landed a teaching job at the North Carolina College for Negroes (now named North Carolina Central University) in Durham. She later was named head of the Biology department at Shaw University and became increasingly involved in local labor movements and racial justice organizations. She was elected secretary of Durham's NAACP chapter and joined the Tobacco Worker's International Union.  She spent much of her free time advocating for black workers and traveling around North Carolina helping to register voters for the cause.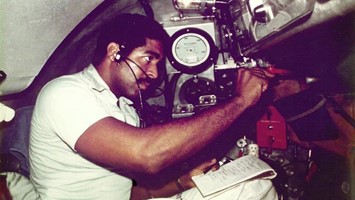 In more recent history, Evan B. Forde, an internationally recognized oceanographer, opened the door for Black scientists to participate in submersible research dives. Beginning his career with NOAA's Atlantic Oceanographic and Meteorological Laboratory in 1973, Forde made history in 1979 when he became the first Black scientist to participate in research dives aboard a deep-sea submersible. Since this inaugural dive, Forde has traversed several submarine canyons, and has conducted research across numerous meteorological and oceanographic disciplines.  His research has varied from the evolution of geological formations to ocean chemistry and the utilization of satellites to track hurricane formation and intensity.  He was awarded NOAA's Research Employee of the Year, the NOAA Administrator's award of a United States Congressional Commendation and was most recently named Federal Employee of the Year for Service to the Community in South Florida.  Forde has dedicated thousands of hours towards developing and enhancing public school programs and curriculums, especially within science education.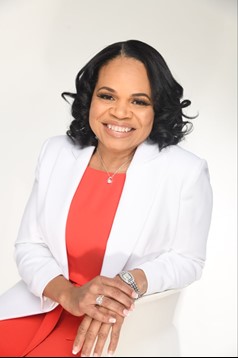 Another recent leader in marine science is Ashanti Johnson. Johnson is one of the first Black female chemical oceanographers and became the first Black student to graduate with a Ph.D. in Oceanography from Texas A&M University. Her research in environmental aquatic radiogeochemistry is internationally recognized, using biogeochemical indicators to interpret previous events that have impacted the marine, estuarine, and freshwater environments in the Arctic, as well as the southeastern coastal regions of the United States. Johnson is also widely regarded as an expert on STEM professional development, diversity and women in STEM topics. As described on her Community Member profile on Carleton College's SERC (Science Education Resource Center) website, "Her professional development and diversity-focused initiatives are designed to facilitate research and professional development experiences for students representing diverse socioeconomic, cultural, gender, racial and academic backgrounds." She received the US Presidential Award for Excellence in Science Mathematics and Engineering Mentoring by President Obama at the White House and the American Geophysical Union Excellence in Geophysical Education and Ambassador Awards. Additionally, Black Enterprise Magazine has named her as one of "10 Black Women Changing the World via Science and Technology" and she was featured in Essence Magazine's Black History Month issue as "15 Women who are Paving the Way and Paying it Forward."
From the late 1800s to present-day, these four Black scientists are truly trailblazers in the marine sciences. They continue to pave the way for Black students to not only follow in their footsteps but to keep opening doors for generations to come.