The Apalachicola Bay System Initiative is thrilled to welcome its first two hatchery interns, Morgan Hawkins and Benton Jaco. Morgan and Benton will be assisting ABSI's Hatchery Manager, Joe Rocco, and Hatchery Technician, Shannon Kirk, this summer. Currently, the ABSI hatchery team is rearing young oysters to set them on oyster shell and then transfer them to the field (the Bay) where our scientists can monitor their growth and survival rates. This internship program is funded by the Lazzara Family Foundation.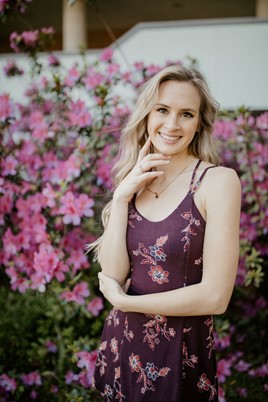 Morgan Hawkins recently graduated from Florida State University this past spring with a bachelor's degree in Biological Science and a minor in chemistry. She graduated with honors, Summa Cum Laude, and her honors thesis experimented with compound ascidians in St. Joseph Bay to find their growth rates, recruitment rates, population density in various sites in the Bay, and filtration rates. Benton and Morgan worked together last summer for an IDEA grant provided by the Center for Undergraduate Research and Academic Engagement, allowing them to both conduct and publish their individual theses. She will begin graduate school in the fall in Dr. Sandra Brooke's lab, continuing to learn more about oyster settlement. This internship will provide a great head start to develop her Master's project and identifying all the strategies we can use to restore Apalachicola Bay's wild oyster populations. She hopes to investigate the chemical cues oysters look for to settle, and possibly mimic these cues to induce settlement in historically productive oyster reefs. Additionally, she is interested in developing more complex structure for spat on oyster reefs, which can induce settlement as well as reduce predation.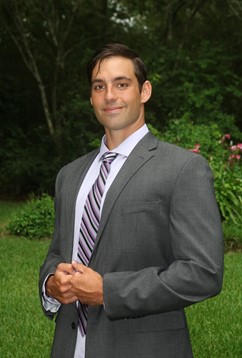 Benton Jaco is a US Navy veteran who graduated from FSU in the fall of 2020 with a BS in Biological Science and a minor in chemistry. He graduated with honors, with his honors thesis focused on the predation of starfish on compound ascidians in St. Joseph Bay. At the end of 2021, he will be applying to graduate schools, and he intends to complete a Master's before pursuing a Ph.D.  His biological interests are conservation, sustainable mariculture practices, and marine ecology.  His hope for this program is to learn how to address and mitigate problems that cause harm to oysters - and other similar bivalve filter feeders. During his internship, he will help rehabilitate the Apalachicola Bay oyster population and, in the future, he hopes to use this experience to rehabilitate other similar bivalve populations. His focus is on filter-feeding bivalves, such as oysters, because these organisms can remove a large quantity of particulates from the water column which improves water quality reduces the impact of eutrophication. Lastly, he plans on formulating a research project during this internship which will be the focus of his graduate studies. 
Both Morgan and Benton would like to thank Dr. Sandra Brooke, and the Lazzara family for this wonderful opportunity.