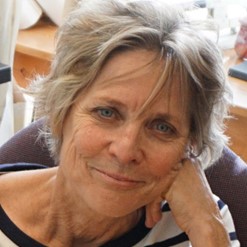 After more than a decade of fearless leadership and innovative thinking, Dr. Felicia Coleman has officially retired from the Florida State University Coastal and Marine Laboratory (FSUCML).  During her tenure as director, one goal she set for the lab was to have a research focus on the connectivity between land and sea.  With that goal in mind, she established the first on-site resident faculty currently totaling six. With the addition of faculty, the lab doors opened for the first FSUCML research graduate students.  An advocate for graduate student opportunities, she worked with FSU alumni Tommy Warren and Kathy Villacorta to create an endowment for graduate student research and established on-site dorms for free use by students. Today, the lab currently supports 26 FSUCML graduate students.
Dr. Coleman streamlined operations to increase efficiency, moved the Academic Dive Program from the main campus to the lab, and created the Scientific Advisory Board. Thanks to her tireless work with donors, the lab acquired a closed seawater system, weather station, and the Ann Daves Outdoor Classroom.  She worked with architects and builders to construct a 63-ft research vessel, the R/V Apalachee.
"We have always appreciated Dr. Coleman's ability to create collaborations across the university and country as well as among different disciplines.  Her efforts have led to the high visibility and stellar reputation enjoyed by the FSUCML around the world." -- Dr. Gary K. Ostrander,  FSU  Vice President for Research
Dr. Coleman worked with staff on the 70 acres across Highway 98 for an 18-acre longleaf pine restoration project.  After forming the FSUCML Board of Trustees, she worked with the Board and the FSU Foundation on the building of an additional research lab on this property.  This project is still on-going.  Additionally, Dr. Coleman worked with the St. Joe Corporation on the acquisition of additional land on the boat basin side of the property.  Since then, the first boat storage has been constructed, providing hurricane and storm protection they did not previously have. 
"As a member of the Board of Trustees at FSUCML, it has been exciting to see the growth in faculty and student research activities at the lab, and with all that has been accomplished under Felicia's leadership, so much more is left to be discovered." - Kim Williams, Chairman, FSUCML Board of Trustees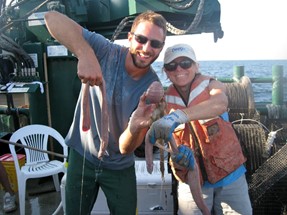 As a research biologist with expertise in species-habitat interactions and the effects of exploitation for fisheries and habitat management, Dr. Coleman developed and directed (15 years) a Marine Biology Program in the FSU Biology Department providing professional development and research internships for undergrads.  Working alongside her husband, Dr. Chris Koenig, and many graduate students, she acquired grants to support her research into reef fish ecology including Goliath, Gag and Red Grouper.   Her diversely funded research in conservation and management led her to serve on panels with the Gulf of Mexico Fishery Management Council, the National Academy of Science, The Pew Charitable Trusts, and Lenfest Ocean Program, among others. She is a Pew Fellow in Marine Conservation & an Aldo Leopold Conservation Fellow.   
Dr. Coleman was instrumental in acquiring $4 million in grant funds for FSUCML to investigate the environmental consequences of petroleum hydrocarbon release on living marine resources and ecosystem health in the Gulf of Mexico as a result of the 2010 Deepwater Horizon oil spill.  This was part of a $20 million grant given to the Deep-C Consortium, which consisted of 10 major institutions.  More recently, Dr. Coleman was the Co-Principal Investigator for the Apalachicola Bay System Initiative (ABSI), funded by Triumph Gulf Coast, Inc., to gain insight into the root causes of decline of the Bay's ecosystem and deterioration of oyster reefs.  This project is on-going.
To help communicate the lab's accomplishments to the public, Dr. Coleman established an Outreach program which included an expanded Open House, monthly free conservation lectures, workshops and the development of the Whatever Floats Your Boat Regatta, encouraging participants to build their own boats out of scrap debris.  She also established the FSUCML website and launched the lab into social media with Facebook, Twitter and Instagram. 
"We can't overstate the impact Felicia has had on the FSU Coastal and Marine Laboratory, which has become under her leadership a vibrant facility and vital resource for the university and community.  She is leaving a well running and growing program and we will miss her energy and drive."  - Dr. Joel Trexler, Director, FSUCML
Without a doubt, Dr. Coleman hand-shaped the FSUCML into what it is today and the faculty, staff, students, and community are forever grateful for all the tireless hours she put into creating this facility. We will miss her presence at the lab, but all of us wish her nothing but the best in her retirement!