NOAA Fisheries has officially announced the final rule implementing Amendment 9 to the Fishery Management Plan for Coral and Coral Reef Resources in the Gulf of Mexico – effective November 16, 2020.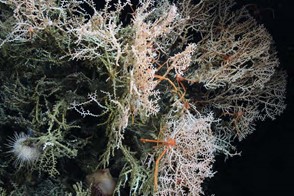 This new rule was brought to fruition through the Gulf of Mexico Fishery Management Council, who convened a Special Coral Working Group, of which FSUCML's Dr. Sandra Brooke was a member, to identify a series of deep-sea coral hotspots in the Gulf of Mexico. These corals provide shelter, feeding and breeding grounds for many other animals, including some valuable fishery species. Over the past six years the Council has worked with stakeholders and coral scientist to develop these new protected areas.
NOAA's press release states:
"The rule establishes 13 new habitat areas of particular concern with fishing regulations, designates 8 new areas without fishing regulations, and modifies the regulations in 3 existing areas. These areas have been identified as having sufficient numbers and diversity of deep-water corals to be considered essential fish habitat."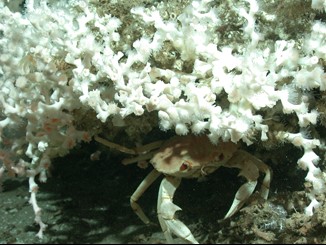 This final rule is a huge win for deep-sea coral conservation, and ultimately lends itself to helping grow sustainable fisheries throughout the Gulf of Mexico.  Dr. Brooke notes, "After years of working on these deep coral protected areas, it is wonderful to see them implemented. These regulations will not prevent damage from oil spills or climate change, but they will help keep these fragile ecosystems healthy, in the hope they can survive future impacts."
For more information on this landmark ruling, click here.