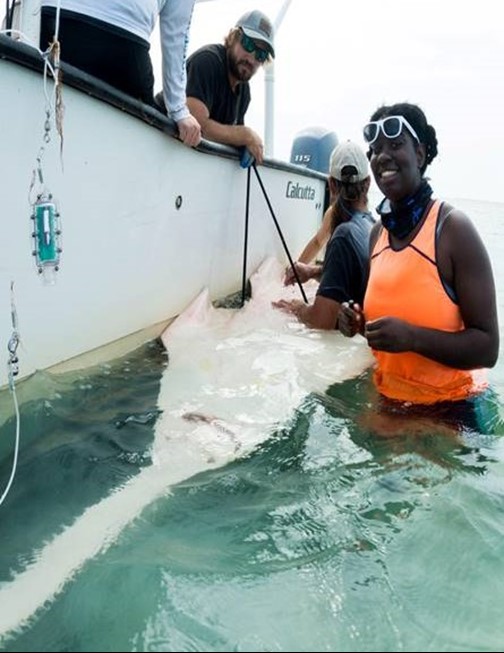 FSUCML is excited to announce two new publications this month from FSUCML researchers and their collaborators.
FSUCML alumna and President & CEO of Minorities in Shark Sciences, Jasmin Graham, recently published a paper in the journal Aquatic Conservation on the risk of bycatch to endangered smalltooth sawfish in commercial fisheries in Florida. The paper delineates areas in Florida where smalltooth sawfish (Pristis pectinata) are most at risk of being incidentally caught in commercial fisheries and makes recommendations regarding the shrimp trawl fishery to minimize mortality.
The paper is part of the Grubbs lab at FSUCML and is a collaboration with researchers from the NOAA Fisheries Service Southeast Fisheries Science Center, the Florida Fish and Wildlife Conservation Commission and NASA's Kennedy Space Center. Funding for the research was provided by the NOAA Office of Protected Resources, the Northern Gulf Institute, and the Disney Conservation Fund. The work was conducted under Endangered Species Permit numbers 15802, 17787, 21043, and 22078 issued by NOAA Fisheries.
To learn more, check out the abstract here: https://onlinelibrary.wiley.com/doi/10.1002/aqc.3777
Learn more about the endangered smalltooth sawfish: https://www.fisheries.noaa.gov/species/smalltooth-sawfish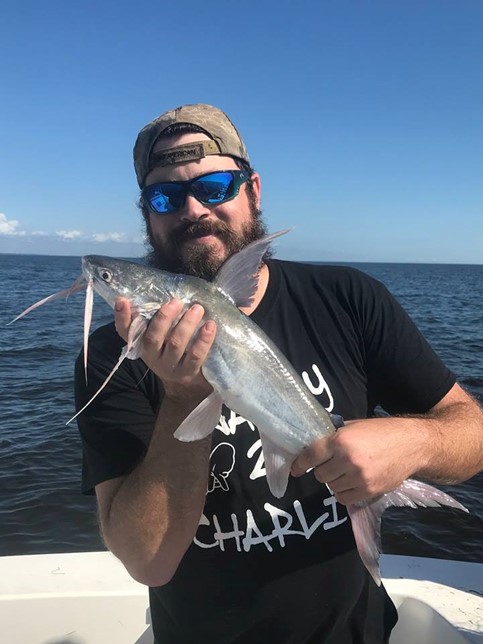 FSUCML Research Technician Barry Walton also published a paper this month in the journal Environmental Biology of Fishes. Barry's research used machine learning to examine the influence of abiotic factors such as temperature, salinity, and water clarity on spatial-temporal distribution patterns of two marine catfish species that utilize Apalachicola Bay, hardhead catfish (Ariopsis felis) and gafftopsail catfish (Bagre marinus).
The paper is one of the first to explore the influence of abiotic factors on distributions of ariid (family Ariidae) catfishes. Results can help reveal how these species respond to changes in their environment and how these responses differ from other ariid species or populations in other ecosystems. 
Both catfishes are highly abundant within the Apalachicola Bay System and may be able to serve as bioindicators of water quality and other environmental characteristics of the estuary. 
This research was done in collaboration with Dr. Mariana Fuentes' Marine Turtle Research, Ecology and Conservation Group at FSU and the Florida Fish and Wildlife Conservation Commission.
To learn more, read the abstract here: https://link.springer.com/article/10.1007/s10641-022-01230-y