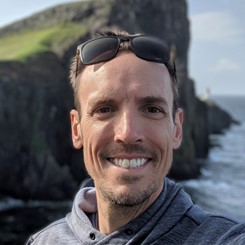 After a year of conducting research amidst a global pandemic, life at the FSUCML has continued to adapt, allowing new research to flourish and new faces to join our faculty and staff. The newest member of the lab is Dr. Andrew Shantz, joining the FSUCML faculty and the Apalachicola Bay System Initiative research team.  
With a research focus on how environmental change impacts the structure and resilience of coastal ecosystems, Shantz is the perfect addition to both the FSUCML and ABSI teams. By using hypothesis-driven field and lab-based experiments, behavioral studies, and meta-analytical syntheses, he explores how changing conditions impact species' physiology and in turn, the consequences for the ecosystems in which they live. The two major questions he is interested in addressing are:
How do anthropogenic forces alter important species interactions, such as herbivory, predation, competition, and facilitation?  What effects do these changing biotic interactions have on ecosystem function and resilience?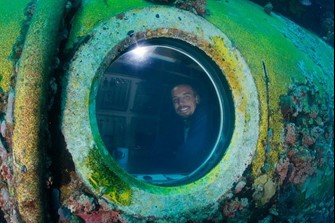 His work also revolves around the incorporation of these ecological principles into conservation and restoration strategies. He is most eager to begin working with the Apalachicola Bay System Initiative. As a community ecologist, his research asks a lot of questions about how ecosystems are structured and maintained, so the effort to restore Apalachicola Bay is really the ultimate test for those types of studies: can we correctly identify the drivers of decline and pull the right ecological levers to stop the decline and steer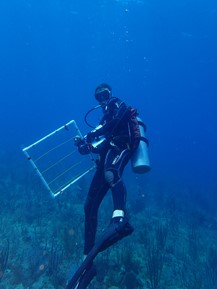 the system back in the direction we want? He concludes that it is going to be challenging work, but with so many groups and stakeholders working together and pulling in the same direction, he is optimistic and excited to join the effort.  
To learn more about Dr. Shantz or to contact him about research opportunities, visit his website here: Dr. Andy Shantz