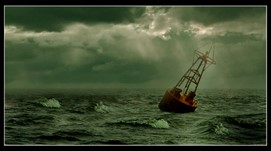 If you haven't already seen it, check out the new FSUCML weather station. This station is one of many put in place in the region by UCOMPASS to encourage STEM learning among students of all ages. Data can be downloaded to track changes in pressure, air and water temperature, solar radiation, and many other physical measures. There is also a ZapMap, that displays locations of lightning strikes as they happen in North America.
Live webcams at the lab overlook the boat basin and Apalachee Bay at one point and provide a direct shot of the sky at another.
To see data streaming from the FSUCML Weather Station or find other data important for folks working or playing on the water in our area, click here.
Special thanks to Ed Mansouri and WeatherSTEM for installing this exciting new weather station!